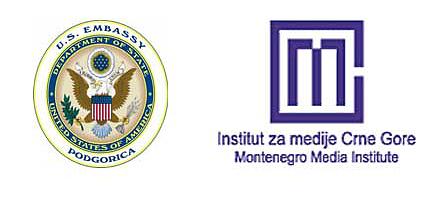 The project of the Trade Union of Media of Montenegro "Learn Your Rights to Defend Media Freedom", aimed at improving the functioning of the trade union, was supported by the United States Embassy in Montenegro and will be implemented for the next six months. Partner in the project is the Montenegrin Media Institute.
The project was designed with the intention of encouraging the joint action of media employees through membership of the TUMM, in order to improve their status and help the development of impartial and independent media.
In addition to organizing three educational seminars, the project envisages a set of other activities that should lead to increased visibility of the TUMM in public. These include promotional activities on social networks, the production and distribution of promotional leaflets, the placement of banners and logos with the sign of the Union on the pages of online and print media, as well as the production and broadcasting of jingles for radio and TV stations.