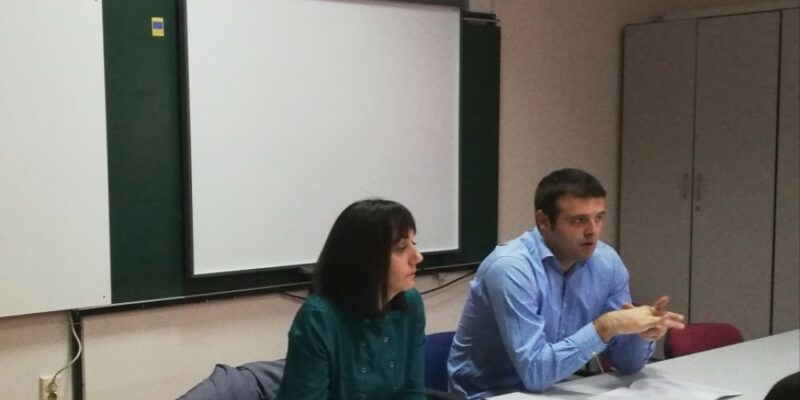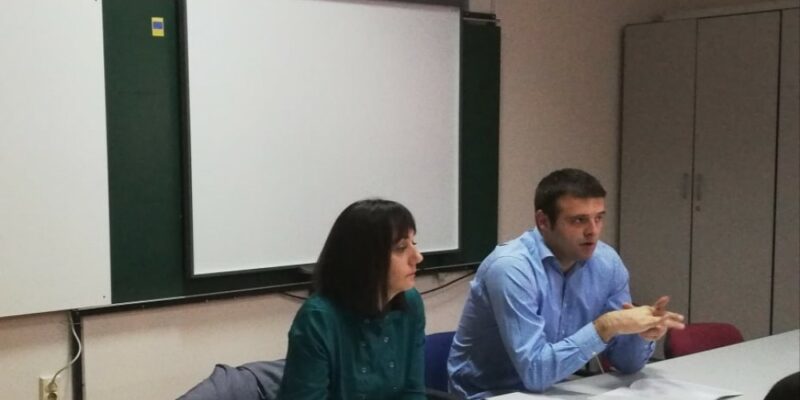 A lecture held for students of journalism
The President of the Trade Union of Media of Montenegro (SMCG) Marijana Camović and Vice President Radomir Kračković gave a lecture to students of journalism at the Faculty of Political Science in Podgorica.
They presented the competition for the best student article on the topic of working conditions in the Montenegrin media.
The President of SMCG Marijana Camović brought closer the work of the Union itself to the students, stressing that the accent is placed on the working conditions of the employees in the media.
"We are interested in how journalists and media workers are doing, what are their wages, what are the working conditions, working hours, what do they think about working ethics and journalism in general," concludes Camovic.
Vice President of SMCG Radomir Kračković said that it is very important that students have a realistic picture of the state of the Montenegrin media scene.
"Our research shows that the earnings of journalists in Montenegro are less than the national average, about one third of journalists receive between 400-500 euros, the second one is below 400 euros, and only one third receives over 500 euros," Krackovic said.
He warns that often there are problems such as delays in paying salaries and avoiding paying taxes and contributions against which the Union is struggling. Journalists also encounter censorship and pressure through their work.
"These are not only visible pressure from the authorities, politicians, state institutions and powerful individuals, but also pressure in the editorial boards of the owners, directors and editors," Krackovic said.
He points out that economic problems, censorship and various kinds of pressures are inexhaustible sources of topics about which students can write.
Interested students can send their stories to e-mail Ova adresa el. pošte je zaštićena od spambotova. Omogućite JavaScript da biste je vidjeli. until March 1, 2019. Winning work will be announced on the SMCG website and awarded with a 200 euros cash prize.
The competition is realized in cooperation with the European Federation of Journalists and with the financial support of the European Union and UNESCO.
Text and photo: Aleksandra Kovačević, FPN