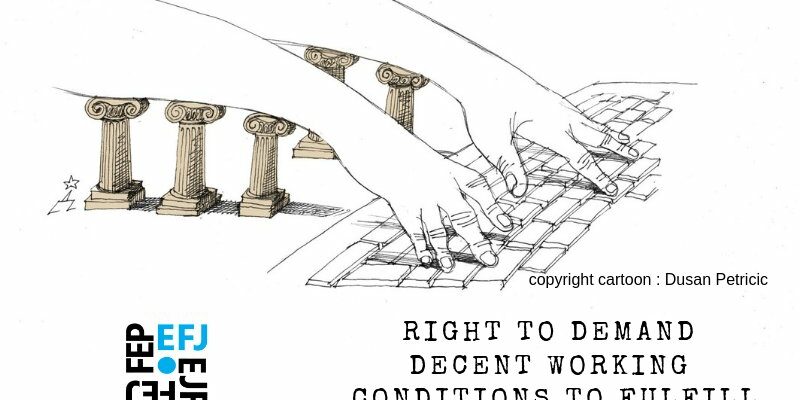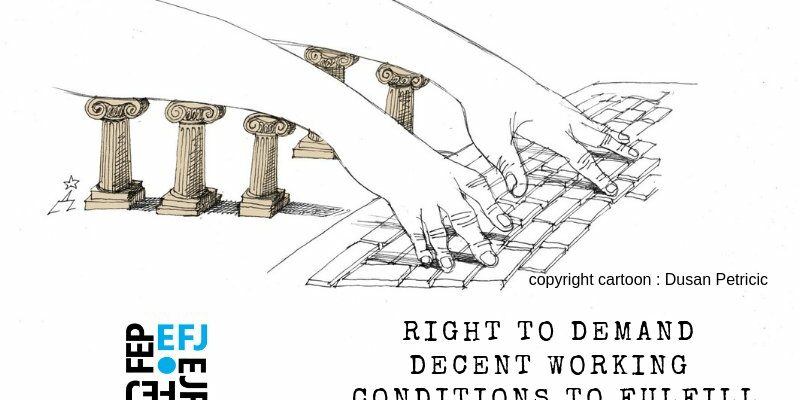 Defined the main principles of the relationship between journalists, the employer and the public
In order to strengthen their fight to protect the rights of journalists and media workers in the region of the Western Balkans and Turkey, representatives of 14 organizations, dealing with the rights of media employees, and the European Federation of Journalists (EFJ) signed today the Charter on Working Conditions for Journalists.
On behalf of the Trade Union of Media of Montenegro (SMCG), the Charter was signed by President Marijana Camovic.
The charter, which is the first document of its kind in Europe, was presented in Belgrade at a press conference.
"This is a non-binding guideline on working conditions signed by representatives of 14 journalist organizations affiliated with the European Federation of Journalists and leading trade unions of journalist from the countries of the Western Balkans and Turkey," said the president of SMCG, Marijana Camovic.
Charter has 10 articles condensing the main principles affecting the working relationship between journalists, their employers and the public opinion. The Charter is dealing with freedom of association, right to a written contract, right to collective bargaining, non discrimination, right to disconnect, ethical standards. Also, it includes safety and protection, right to refuse to sign a content, right to protect journalistic sources, decent working conditions.
EFJ addresses that it is open for signature to all journalists organisations, private and public media companies which would like to endorse the principles. 
Photo/Ilustration: EFJ