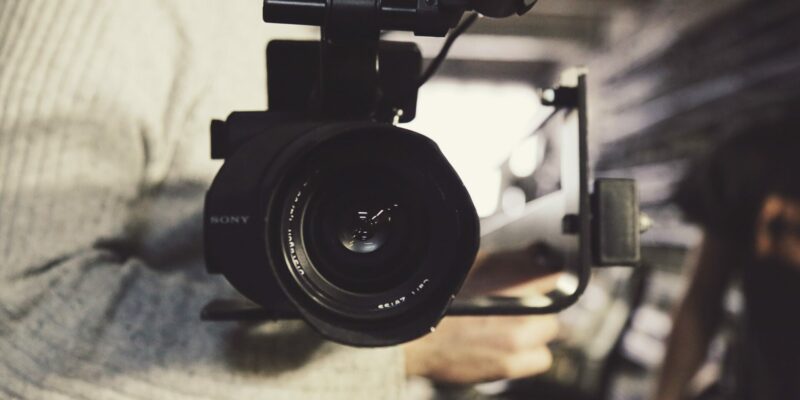 Trade Union of Media of Montenegro (SMCG) has been pointing to the poor position of local media for years. A survey on media business in Montenegro during 2020, published late last year, showed that local public broadcasters were at a loss of about 150,000 euros.
Although the research showed that the Montenegrin media performed positively overall in 2020, this does not apply to local public broadcasters, private television and periodicals.
In 2020, local public broadcasters generated a total of just over 4.2 million euros in revenue, mostly from local budgets, which accounted for 3.8 million euros or almost 90 percent, while marketing together earned about 300 thousand euros or about seven percent of revenue. Their total costs were 4.36 million euros, which means that at the end of last year they had a total loss of 146,698 euros. Seven local public broadcasters operated positively, seven were in the red, one was at zero, while there is no reliable data for Radio Kolasin. At the end of 2020, a total of 331 people worked in local public broadcasters, and now significantly more because Gradska Television has also started working.
Of the 16 local public broadcasters, all have radio stations, 12 have portals, and six have TV channels.
Radio Television (RTV) Budva has the largest budget among these media, within which the RTV Budva portal operates as the third media. In 2020, it had revenues of around 938 thousand euros, of which almost 796 thousand came from the municipal budget, and revenues from marketing were 72.5 thousand euros. The total expenses were around 878 thousand, which means that RTV Budva was in the surplus of 59.5 thousand euros. At the end of 2020, it had 55 employees (48 for an indefinite period and seven for a definite period), and according to the management's financial report submitted to the RTV Budva Council, the average salary was 547 euros, the only publicly available data on average salaries in local broadcasters.
RTV Niksic has a smaller budget than RTV Budva, but also the most permanent employees among local public broadcasters. That number in 2020 was 61, and they were in the plus of just over 58 thousand euros, with total revenues of almost 826 thousand euros (690 thousand from the Municipality but also almost 131 thousand from advertisements) while expenditures were just over 767 thousand euros. RTV Niksic also has a portal as the third medium.
Among local public broadcasters, which, in addition to radio, also have television, RTV Rozaje had the biggest minus. The reported loss in 2020 was over 108 thousand euros, with revenues of just over 186 thousand (which are almost entirely from the local budget, almost 175 thousand, and from marketing just over 11 thousand) and expenditures of 294.5 thousand. In 2020, 25 people worked at RTV Rozaje, which also has its own portal.
At the end of 2020, Radio Television Herceg Novi, which also has its own portal, was in a big deficit of almost 72 thousand euros. Although they had 314 thousand euros from the local budget and over 16 thousand from marketing, the total costs exceeded 400 thousand euros for 25 employees.
RTV Pljevlja, which also has its own portal, was at a loss of over 38 thousand euros. The total income was about 322 thousand euros, of which about 300 thousand came from the municipal budget, and the total expenditure was about 360 thousand, while in this medium there were 33 employees.
Radio Television Podgorica was founded in 2020 and broadcasted the program only through the Gradski Radio, and in 2021 it get the Gradski Portal and the Gradska Television. In the period from its founding on October 10 to December 31, 2020, it had a surplus of 55.5 thousand euros with revenues that all came from the capital's budget of 71.5 thousand euros and expenditures of about 16 thousand. In that period, it had only one full-time employee. At the beginning of October 2021, it was said from the Capital to the newspaper Dan that they had spent 1,526,568 euros since the establishment of RTV Podgorica. In 2020, 391,568 euros were spent, and the budget of the Capital envisages 1,135,000 euros for 2021. The Capital also stated that on September 24, 2021, the three media that operate within RTV Podgorica had 66 employees, of which 31 were employed for an indefinite period, while 35 employees had a work contract.
Radio Cetinje ended 2020 with a large deficit of almost 53 thousand euros. Total revenues were almost 143 thousand euros, of which almost 130 thousand from the budget of the capital Cetinje, as well as almost eight thousand from projects. Just over four thousand came from marketing, while expenses were almost 196 thousand. At the end of 2020, 17 people worked in that media, 13 for an indefinite period and four for a definite period of time. Radio Cetinje also has its own portal called Cetinjski list.
Radio Ulcinj does not have a portal and it is a medium that is currently in the most difficult situation in Montenegro because in the middle of 2021, employees were owed as much as 15 salaries and were threatened with bankruptcy. Radio Ulcinj ended 2020 with a loss of over 43 thousand euros. Operating income was about 91.5 thousand euros and almost all came from the local budget (they had only 41 euros from marketing) and expenses were 134.5 thousand euros while 10 people worked in this media.
Radio Bar, with 23 employees, had revenues of nearly 322 thousand euros, of which 300 thousand from the municipal budget and just over 15.5 thousand euros from marketing. Expenditures were almost 321 thousand, so the net profit at the end of the year was exactly 849 euros. This local broadcaster also has its own portal, which enters this financial balance.
Radio Tivat, which also has a portal, ended 2020 in a surplus of almost 25 thousand euros. They received 258 thousand euros from the municipal budget, just over 8 thousand euros from marketing, and the costs were 241 thousand euros, for a total of 15 employees.
Radio Kotor, with 14 employees, reported a loss of just over 5.5 thousand euros. Total revenues were almost 190 thousand euros, of which almost 180 thousand from the local budget and close to 10 thousand from advertising, but expenditures prevailed because they amounted to over 195 thousand. And this local broadcaster has its own portal.
Radio Bijelo Polje, which also has a portal, employed 11 workers in 2020 and made a net profit of just over six thousand euros. They earned almost 180 thousand euros (160 thousand from the local budget, 13 thousand from projects and a little over 3.5 thousand from marketing), while their total costs were 175.5 thousand.
Radio Berane ended 2020 in a deficit of nearly 42 thousand euros. Expenditures were over 192 thousand and revenues 150.5 thousand euros, of which over 142 thousand from the local budget and a little more than seven thousand from marketing. 21 employees worked in this medium. Radio Berane also has its own portal.
The smallest of the local public broadcasters, Radio Andrijevica and Radio Danilovgrad, do not have their own portals. Radio Andrijevica, which has 10 employees, ended in zero in 2020, so without a plus but also without a minus. All the income of just over 77 thousand euros came from the municipal budget, and the costs were exactly the same. Radio Danilovgrad, with nine employees, had a small profit of 139 euros, also with all revenues from the local budget of nearly 114 thousand euros, which was approximately the same as the total expenditures.
Although formally founded in 2020, Radio Kolasin has not yet started broadcasting, and it is not known when it will start. In the meantime, the members of the Council resigned, and the Municipality told the media that they paid 10 thousand euros to this local broadcaster last year. There is no financial report of this media for 2020 on the website of the Revenue and Customs Administration.