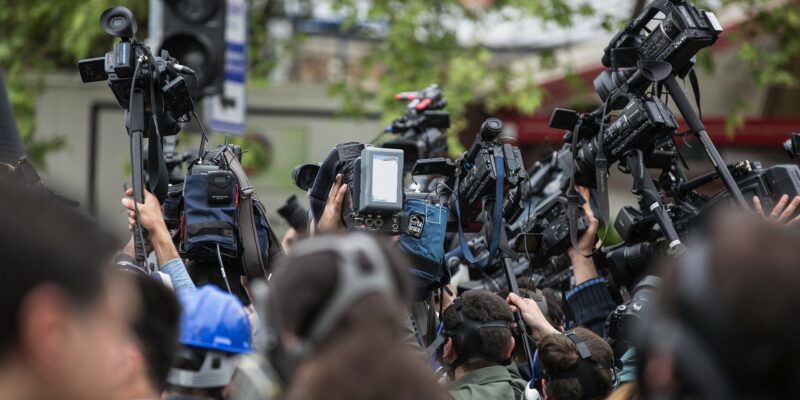 Fax News journalist Ledio Guni was attacked on 19th January by police officers while doing his job. Ledio Guni was filming the eviction and demolition of citizens homes in the 5 Maji neighborhood in Tirana. Police were on site to force people out of their properties and make way for the demolition. Guni was forcibly grabbed, dragged, and removed from the vicinity and finally got an injury to his shoulder which required medical attention.
The Municipality Police in Albania have not reacted about this case yet. This is not the first obstruction by the police and they have been criticized before for the way they treat journalists while reporting live from the field. Also, this is not the first time that journalist Guni is attacked. In October 2021 he was physically attacked and hit by a chair while filming the confrontation at the school "Çajupi". Despite Guni declaring himself as a journalist, the attack continued.
Blerjana Bino, SafeJournalists researcher in Albania, stated that "The actual attack against media staff reporting on the actions of the Municipality in the area of "5 Maji" is very concerning, particularly when linked with the limited transparency of the Municipality of Tirana towards media in general and previous criticism by various organisations".
SafeJournalists Network, representing more than 8,200 media professionals in the Western Balkans, stands in solidarity with the Albanian college from Fax News and condemns this attack. We request from the Municipality of Tirana and the Police to react about the case, condemn the behavior of the police in this case and to conduct a proper investigation about it, to initiate an internal control procedure and to inform the public about its result.
SafeJournalists Network will inform all relevant national and international stakeholders about this case.
Each attack on journalists is an attack on public interest, democracy and rights of all citizens.
Skopje – Belgrade – Podgorica – Pristina – Sarajevo – Zagreb, January 21, 2022
Association of Journalists of Kosovo
Association of Journalists of Macedonia
BH Journalists Association
Croatian Journalists' Association
Independent Journalists Association of Serbia
Trade Union of Media of Montenegro