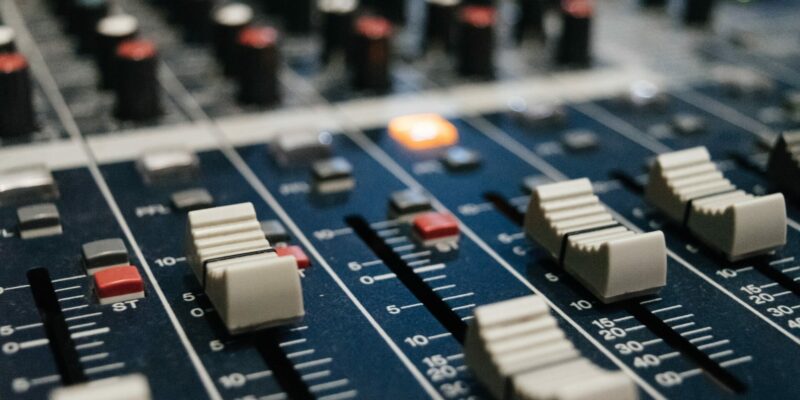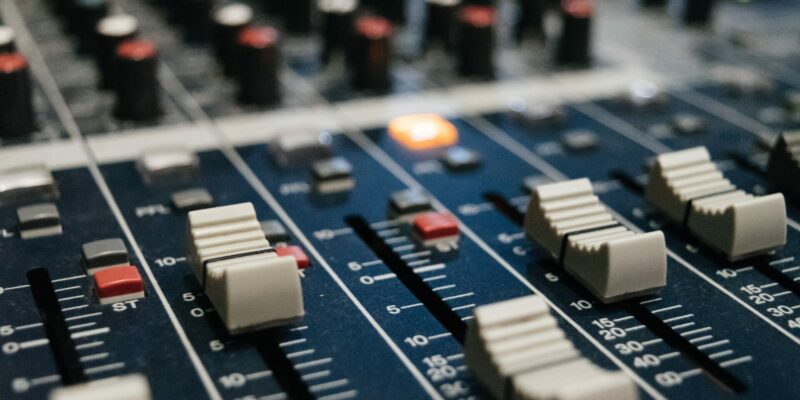 Private televisions had a loss of 91.5 thousand euros in 2020, while private radio stations had a plus of almost 38 thousand euros.
These are the results of a survey published at the end of 2021 by the Trade Union of Media of Montenegro (SMCG).
In 2020, Vijesti Television had the highest profit among Montenegrin private media of 822.5 thousand euros. Total revenues were over 2.9 million euros (the vast majority from marketing, 170 thousand from subsidies, grants and donations), costs close to 2.1 million and all this was achieved by 71 employees.
In 2020, Nova M Television made a loss of 570 thousand euros, the largest shown among all Montenegrin media. They had high revenues of 1.55 million but also huge expenditures of over 2.1 million euros. 58 people worked in that television.
The Prva TV also had a big loss in 2020 of 366.5 thousand euros. The total income was one million and 65 thousand euros, and the expenses were 1.43 million, and 39 employees worked in that television. Play radio also operates within the same company.
Television A1, which was founded on the foundations of the former Atlas Television in bankruptcy, and which was renamed TV Adria at the end of September 2021, had a loss of 122 thousand euros in 2020. The financial report of its founder, Atlas media group, reported a total income of just over 50 thousand euros and costs of almost 175 thousand. During 2020, nine people worked at A1 Television.
In 2020, cable television Korona from Bar recorded a deficit of 2.5 thousand euros, with revenues of nearly 23.5 thousand euros and expenses of almost 26 thousand, with two employees. Radio Korona also operates within the same company.
Cable television San from Bijelo Polje was in a small plus of 441 euros. Four employees generated income of just over 27 thousand euros, while the total expenses were a little more than 26.5 thousand.
Cable television Novi from Herceg Novi had a loss of about 10 thousand euros. Revenues were a little over 13 thousand and expenses more than 23 thousand euros. There were two full-time employees in this television.
Radio Television Teuta had the best business result among cable televisions. This RTV from Ulcinj, which broadcasts in Albanian, made a profit of almost 65,000 euros in 2020. Revenues were over 570 thousand and expenditures about 506 thousand euros. A total of 19 people worked in television, radio and the Teuta portal.
Another cable television in the Albanian language, TV Boin from Tuzi, also had a successful 2020 with a profit of 28 thousand euros or revenues of nearly 75 thousand and costs of about 47 thousand euros. Four employees work in this media. And this television, like Teuta, has its own portal.
Among the cable televisions is the Srpska Television, which is mostly financed from the Fund for the Protection and Exercise of Minority Rights. Together with Srpski radio and the portal and magazine Srpske novine, in 2020 they had a slight plus of 742 euros, with revenues of almost 104 thousand and expenses of slightly more than 103 thousand euros, and they did not have any registered permanent employees.
Television MNE sport, a specialized cable television that broadcasts sports events from Montenegro on three TV channels, in 2020 made a profit of nearly 64 thousand euros, with revenues of 472 thousand while costs were 408.5 thousand euros. A total of nine people worked in this media.
Data on the business of Television 7 are not available from cable televisions, as its founder is the Lottery of Montenegro, whose main activity is organizing games of chance.
Private radio stations, of which there were 38 in 2020, have much lower revenues than television, but overall, they have operated positively.
By far the biggest income and profit had Radio Antena M, which in 2020, with its portal, was in the plus of over 120 thousand euros. Total revenues were more than 445 thousand euros (of which 72 thousand from subsidies, grants and donations), expenditures about 325 thousand and 15 employees worked in this medium.
Podgorica's music radio stations Elmag, Mag and El radio, which operate within the same company, together had a net profit of over 11 thousand euros, with revenues of more than 197 thousand and expenses of about 186 thousand euros. A total of seven employees worked in them.
An excellent result in the year of the pandemic was achieved by the Drugacija Radio Station, also from Podgorica, which had a profit of over 42 thousand euros, ie revenues of over 191 thousand and expenses of almost 149 thousand euros. This radio station alone has seven employees.
The church radio station of the Metropolitanate of Montenegro and the Serbian Orthodox Church, Radio Svetigora, in 2020 operated with a loss of over 13.5 thousand euros, or revenues of just over 45 thousand, all of which are subsidies, grants and donations and expenses from close to 59 thousand euros. This radio station had one employee.
Radio Jadran from Herceg Novi was at a loss of almost 9.5 thousand euros with revenues of 47 thousand and costs of over 56.5 thousand. This radio, which also has its own portal, has four employees.
There are no publicly available or accurate data on the operations of seven radio stations in 2020. Radio Skadar Lake from Podgorica has not submitted a financial report to the Tax Administration since 2017, and Radio Glas Plava since 2019. There are no precise data for Radio "Z" from Niksic because the owner of the radio is the Auto-moto company "Zarubica company", which the main activity is technical inspection of vehicles, so the business of the radio is shown within the overall business. It is similar with Radio "Star FM" from Cetinje, whose owner is a company that deals with tires, and with Radio "S" from Herceg Novi, whose founder is a company that deals with telecommunications and electrical equipment. Radio Adriatic from Bijelo Polje founded the NGO "Djakomo Adriatic" whose main part of business is various projects. Radio Fatih from Tuzi is a non-profit radio station of the Meshihat of the Islamic Community for which there are no financial reports in the database of the Revenue and Customs Administration. By the way, the radio stations Fatih and Homer are non-profit media, which have no income from marketing but only from subsidies, grants and donations of their founders.
Apart from Antena M and Radio Jadran, Radio Svetigora, Radio Petnjica, Radio Titograd and Radio Dux, which is a medium of the Croatian national minority in Montenegro, have their own portals. There is also Radio Skala, which was shut down at the end of 2020, but the portal continued to work. When it comes to this category of media, 26 out of 37 private radio stations, for which business data are available, had 74 employees in 2020, including some who worked in the portals of these media. These radio stations had a total profit of almost 38 thousand euros, with revenues of one million and 646 thousand euros and expenses of one million and 608 thousand.