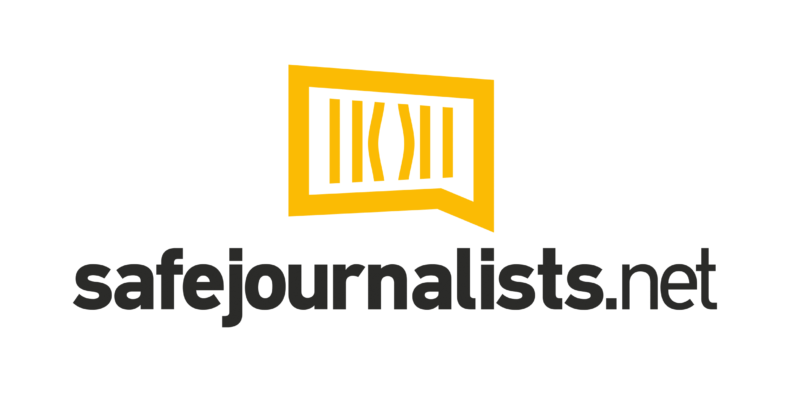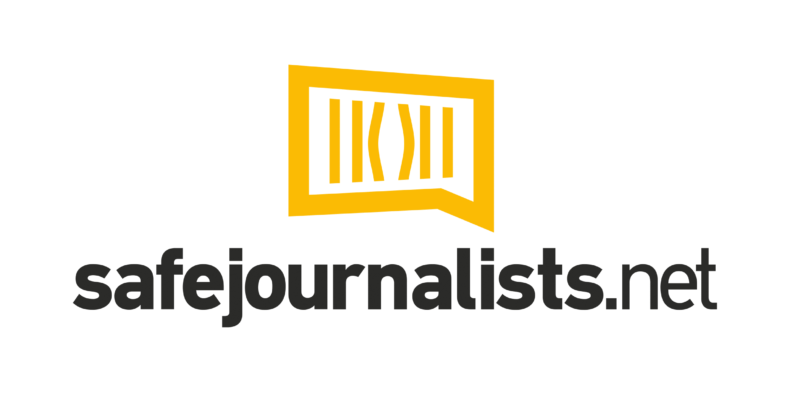 Today is the International Day to End Impunity for Crimes against Journalists, so SafeJournalists Network hereby point out that there is a culture of non-sanctioning of such crimes in the Western Balkans. In order to point out this problem, the Network is launching a month-long campaign #recognize&report.
In Montenegro, the case of the wounding of the investigative journalist in 2018, Olivera Lakic, still represents a great warning for all investigative bodies in Montenegro, considering that even after 3 years it did not receive a court epilogue.
On the other hand, on October 30 last year,  an explosive device detonated at the front door of Albanian journalist Eldion Ndreka while his parents, wife and two daughters were at home, but luckily no one was harmed. This happened one year ago, and yet no one is brought to justice for this attack.
At the end of September this year, in Bosnia and Herzegovina, Presidency member Milorad Dodik repeatedly attacked the media whose coverage he did not like, so he labeled BN television as "part of a joint criminal enterprise against Republika Srpska" and "the biggest villains in RS"… Dodik and other political officials in BiH have never been held accountable for such public attacks on the media, which constantly incite an atmosphere of insecurity and fear among journalists and threaten media freedoms.
In the beginning of 2021 journalist Visar Duriqi from Kosovo was physically attacked near his apartment. The perpetrator(s) have still not been brought to justice. Justice's failure to shed light to this case and all of the other cases led to the increased number of attacks, threats and harassment toward journalists.
During a protest in Skopje, on April 27, 2017 which later resulted in the storming of the Parliament building by nationalist demonstrators, a total of 21 journalists were attacked, threatened or obstructed from reporting at the scene. The Basic Public Prosecutor's Office defended politicians and against some of their attackers' measures were taken ex officio, which was followed by prison sentences by the criminal court. Even though a group of journalists previously gave statements in the Prosecutor about the events of April 27 unfortunately there is still no legal procedure against the perpetrators where journalists are a damaged party, and the cases are still at the court maze.
The home of the Serbian journalist of the local media "Zig Info", Milan Jovanovic, on December 13 , 2018 was set on fire on. Fortunately, his wife and he survived, but the house burned to the ground. After almost two years of trial, at the beginning of this one, former mayor of Grocka and member of the ruling party  Dragoljub Simonovic, police officer Vladimir Mihailovic and Aleksandar Marinkovic were sentenced to 12 and a half years in prison for felony offenses against public safety. A final verdict is currently pending before the Court of Appeals. The trial of accomplice Igor Novakovic has been separated and a special procedure is being conducted for him.
The problem of not punishing attacks on journalists is also present in Croatia. An example is the fact that more than a year and a half since the physical attack in Split on colleagues and members of the CJA Ivana Sivro, camerawoman of N1 television and Zivana Susak Zivkovic, a journalist of the Dalmatian portal. Court proceedings against the attackers on colleagues have not yet begun.
The SafeJournalists Network, which represents more than 8,200 media professionals, expresses deep concern over the insufficient efficiency of the police, prosecution and judiciary in the region. We request from them to process all these cases as soon as possible.
SafeJournalists Network will inform relevant national and international stakeholders about these cases.
Each attack on journalists is an attack on public interest, democracy, and rights of all citizens.
Skopje – Belgrade – Podgorica – Pristina – Sarajevo – Zagreb – Tirana, November 2, 2021
Association of Journalists of Kosovo
Association of Journalists of Macedonia
BH Journalists Association
Croatian Journalists' Association
Independent Journalists Association of Serbia
Trade Union of Media of Montenegro