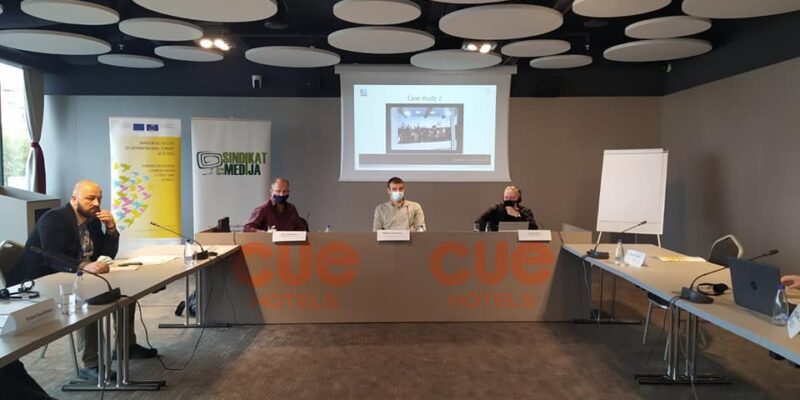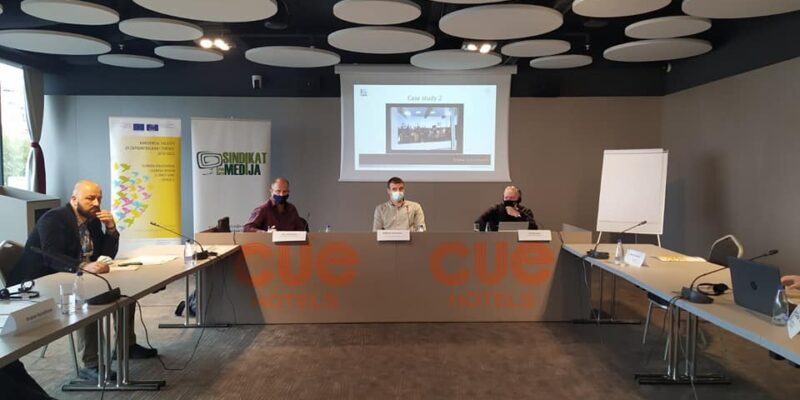 International expert David Bevan and investigative journalist Jovo Martinovic were keynote speakers during the training on the importance of risk assessments for media workers.
Bevan shared with the participants his rich international experience in the field of risk assessment of journalistic work. He placed special emphasis on the risks of reporting on demonstrations and protests, which have been frequent in Montenegro lately.
He presented various case studies, including those from Montenegro, emphasizing the importance of preventive activities both at the personal and editorial levels.
Martinovic pointed out his experience when it comes to risk situations, but also presented examples of colleagues from the region and their attitude towards risk.
The training was attended by members of the Trade Union of Media of Montenegro. The training was organized in cooperation with the Program Office of the Council of Europe in Montenegro, within the Jufrex II project.