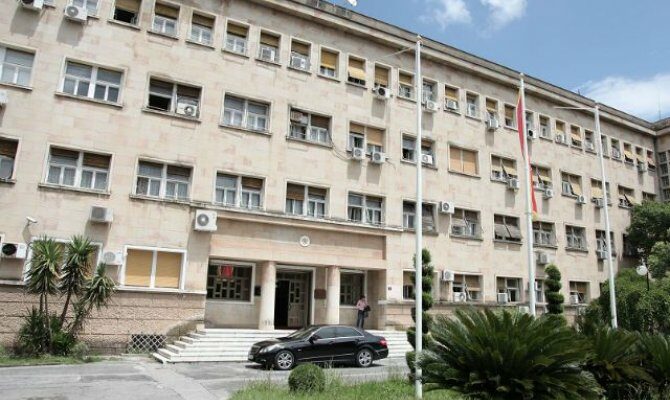 One of the priorities in the work of the Police Directorate is the suppression and resolution of attacks on journalists, media and their property, as well as preventive action in order to facilitate the uninterrupted execution of a journalistic work in Montenegro. This was said at the meeting of representatives of the Police Directorate and the Trade Union of Media of Montenegro (SMCG).
The meeting, initiated by SMCG, was attended by Enis Bakovic, Assistant Director of the Sector for Criminalist Police of the Police Directorate, Aleksandar Boskovic, Head of Department for the Suppression of General Crime in the Sector for Criminalist Police and Miodrag Furtula, high-ranking Criminal Police Officer, and President and Vice President of SMCG Marijana Camovic and Radomir Krackovic.
Bakovic pointed out that out of four crimes against journalists that occurred during 2018, three were resolved and are legaly finished. He emphasized that with new job classification in the Sector for Criminalist Police, his colleague Furtula was specifically appointed to coordinate all police and prosecutorial activities in cases of attacks on journalists at the level of Montenegro on a continuous basis. Also, two police inspectors have been appointed in all the centers and departments of security in the municipalities, which are responsible for coordinating this work at the local level.
In this way, the Police Directorate undertakes preventive and repressive activities in its work, and overall action were assessed by the Council of Europe representatives as an extremely positive and unique approach in the area of ​​Southeast Europe. This mode of action was registered as the first case of comprehensive treatment of this issue by police services in the region.
Police officers entrusted with this work have extensive experience.
Furtula said that one of their tasks was to analyze cases from an earlier period and that, thanks to their work, one case of theft from 2015 journalists, where journalist was victim, was solved.
SMCG representatives emphasized the importance of resolving all cases of attacks against journalists and expressed their expectation that a new way of treating these cases within the Police Directorate would produce the desired results in the coming period.