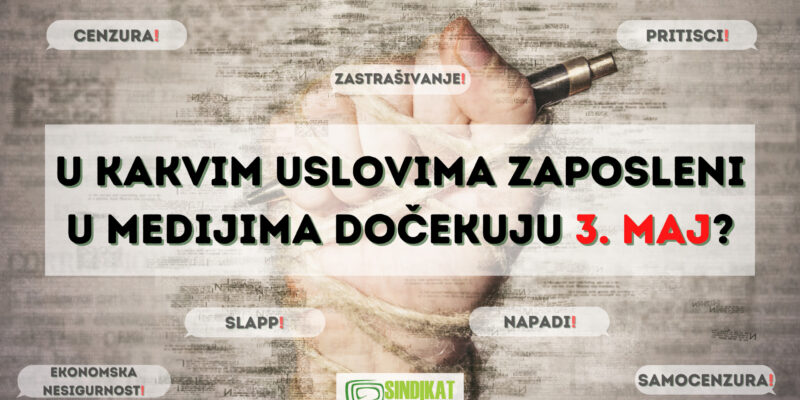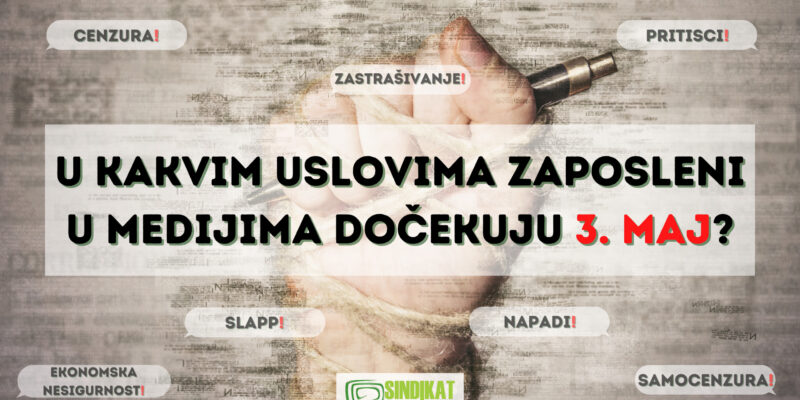 Journalists and employees in the media in Montenegro welcome May 3, World Press Freedom Day, in a slightly better economic environment and with stronger criminal protection against attacks than before, but many problems and challenges remain and much work is needed to be done.
Most employees in the media received a salary increase earlier this year thanks to the "Europe Now" program, while only a month earlier, their average salaries were still below the national average. However, many employees in some local public broadcasters have not yet received these increases because, due to delays, they receive salaries from last year. In that sense, the position of workers in these media has not improved, and the new Law on Audio-Visual Media Services, which was supposed to fix things, has not been adopted for three years.
Despite the increase in salaries, journalists and media workers remain overburdened, due to the increased volume of work, due to intensive socio-political events, but also often an insufficient number of people in newsrooms. Some of them work overtime, and they are not paid for that, while many are forced to do some other work in addition to journalism in order to have a stable existence. These are all problems that are repeated from year to year and without which we cannot have complete freedom of the media in our country. The Trade Union of Media of Montenegro recently re-launched an initiative towards the Union of Employers to start negotiations on a new Branch Collective Agreement, since the previous one from 2004 expired. We expect negotiations to begin soon and to reach an agreement that will improve the labor and economic status of media employees, and we believe that media owners are also interested in having satisfied employees.
This World Press Freedom Day is also celebrated by Montenegro with the amended Criminal Code, which strengthens the criminal law protection of journalists and media workers, ie increases the penalties for attacks on journalists. It was a long-term initiative of the non-governmental organization Action for Human Rights, which was joined by the SMCG, and later by seven other organizations that also deal with the media. Last year was the worst in terms of the number of attacks on journalists in Montenegro, of which there were as many as 28, and several incidents were recorded this year, so we believe that prosecutors and courts will soon be able to apply the new Criminal Code and tougher attacks or obstruction of journalists related to their job.
In the year behind us, the first Media Strategy of Montenegro was made and work began on amending media laws. The media union gave its full contribution to that. We expect that the media rules and laws in Montenegro will change faster in order to meet the rapid changes in the media industry and the needs of employees. A bad example is the Law on Audio-Visual Media Services, which has been waiting to be adopted for three years, and could significantly improve the situation in the electronic media, and thus the status of employees in those media.
Rapid changes in the media activity include a flood of misinformation, false news and hate speech, to which the media in Montenegro are not immune. It is a new and galloping danger for the freedom of the media because it turns it into its opposite since everything is published under the guise of freedom, most often with the aim of discrediting individuals or entire groups. Therefore, we call on journalists and all media employees in Montenegro to respect the rules of the profession, because only in this way can media freedom have its full meaning.
Main Board