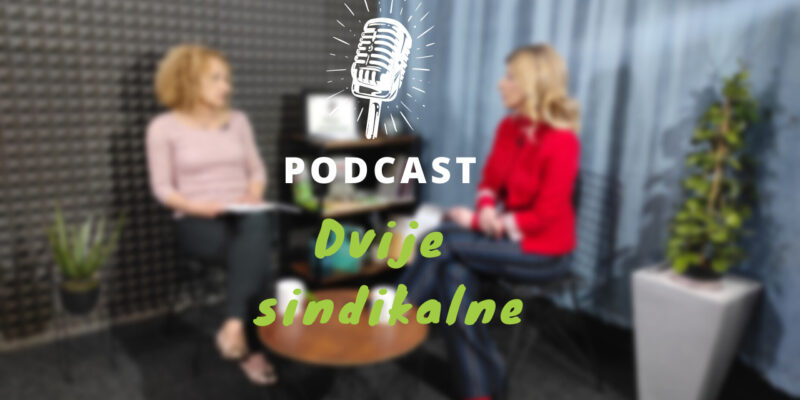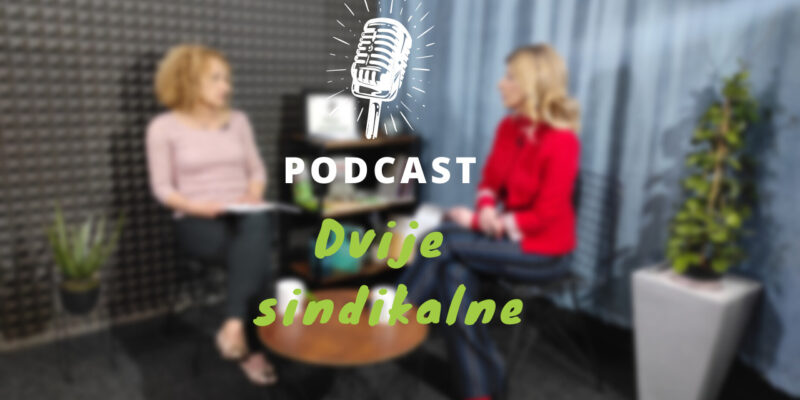 The podcast "Dvije sindikalne" in its second episode focuses on collective bargaining in the media in Montenegro.
The guest of the second episode is the president of the Trade Union of Employees of the Radio Television of Montenegro, Jadranka Drobnjak. She spoke about the negotiations that resulted in the signing of the Collective Agreement at the level of public service, which, in addition to the agreement in RTV Budva, is the only such document that protects the rights of media workers in Montenegro.
Drobnjak pointed out that the negotiations were exhausting, but that she had great support from the employees, who gave her the wind in her back and provided the union with the strength to persevere in its demands.
"Although there was talk that after we signed the Collective Agreement, there would be no need for a union and that people will leave the union en masse, the opposite happened. I think people realized that we work for the benefit of all employees and therefore they gave their trust, "she said.
The president of the union said that preparations were underway for new negotiations for changes to the Collective Agreement, primarily in order to harmonize with labor legislation.
"We still have ideas to continue to improve working conditions, including coefficients," Drobnjak said.
In the part of the episode dedicated to collective bargaining for all media, the interlocutors were the Vice President of the Trade Union of Media of Montenegro Radomir Kračković and Filip Lazović from the Union of Employers of Montenegro.
Listen to the whole episode at the following link:
The podcast is part of the project "Union for a fair recovery – Strengthening the role of unions in mitigating the impact of the COVID-19 crisis", which is supported by the European Federation of Journalists (EFJ) with the support of the European Commission (EC).