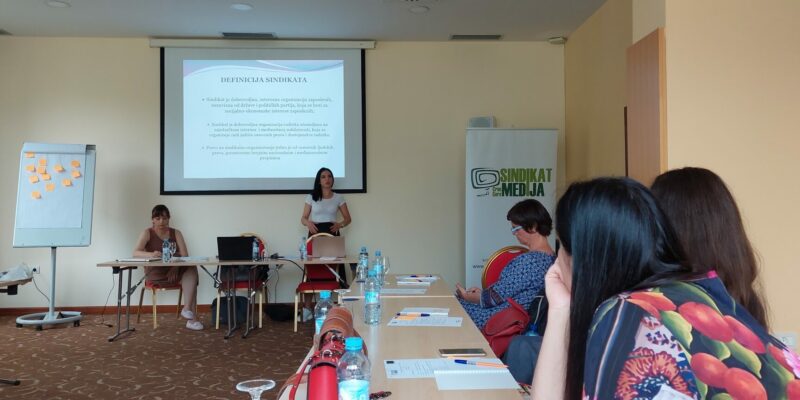 The Trade Union of Media of Montenegro (SMCG) organized a trade union training course "Challenges of trade unions in modern society" from May 27 to 29 in Bar, with a focus on the issues of bringing workers' organizations closer to young people.
Participants had the opportunity to hear more about the basics of trade unionism and the role that workers' organizations have in modern society.
Deputy Secretary-General of the Union of Free Trade Unions of Montenegro Ivana Mihajlovic spoke about the position of trade unions and social dialogue, while the President of the SMCG Marijana Camovic Velickovic spoke about the specifics of trade union organization in the media sector and journalism, with the special focus on youth, women, and freelancers.
In the interactive part of the workshop, stereotypes and prejudices related to trade unions were discussed, as well as ways to overcome them. The practical part of the workshop resulted in concrete proposals, which the SMCG will take seriously, especially when it comes to access to the younger population.
The workshop is part of the project "Trade Union for Fair Recovery – Strengthening the role of trade unions in mitigating the impact of the COVID-19 crisis", supported by the European Federation of Journalists (EFJ) with the support of the European Commission (EC).