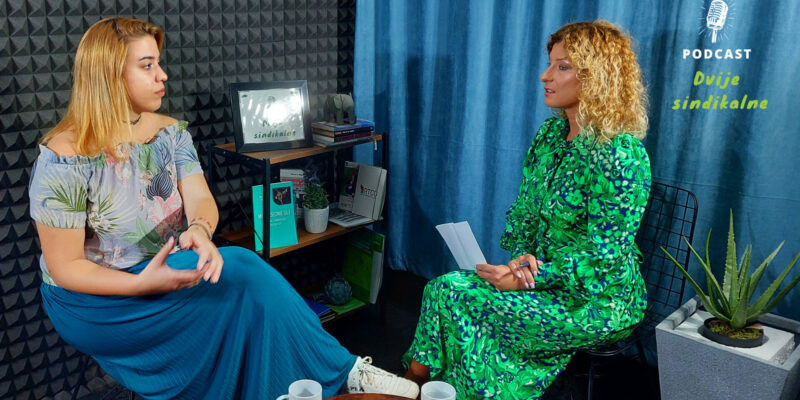 The new episode of the trade union podcast "Dvije sindikalne" is dedicated to the position of young journalists in the media industry in Montenegro.
We talk with the young journalist Ivana Vlaović about the challenges that young people face in the labor market. Are the media open enough for young people, do they offer them the chance they need, and are young people interested enough in journalism, are just some of the questions we raised during the episode.
We also surveyed colleagues who spoke about the challenges they faced or still face in their journalistic careers. Pobjeda journalist Katarina Janković and Nova M journalists Đorđe Đukić, youth portal "Makanje" Petar Klakor and daily "Vijesti" Ivan Ivanović participated in the survey.
The editor of the RTCG portal, Maja Lalić Burzanović, spoke about the experience of realization of the practice for journalism students, while during the episode we also discuss the plans of the Trade Union of Media of Montenegro when it comes to the more active involvement of young people.
You can watch the whole episode at the link:
The podcast is part of the project "Union for a fair recovery – Strengthening the role of unions in mitigating the impact of the COVID-19 crisis", which is supported by the European Federation of Journalists (EFJ) with the support of the European Commission (EC).