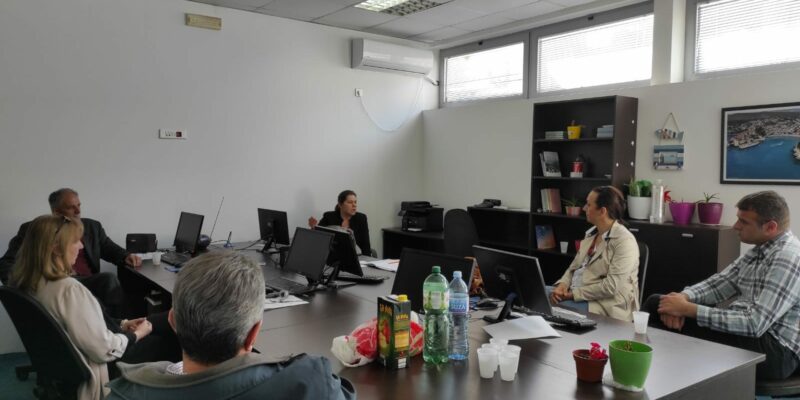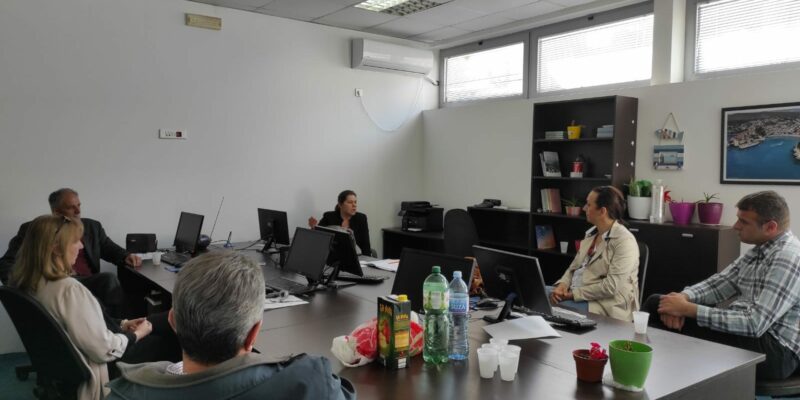 Although they are owed as much as 12 monthly salaries, nine employees of Radio Ulcinj have been producing the program every day for almost 35 years. During 2022, they received five back wages, and according to the estimates of employees, only next year they could feel the effects of the program "Europe now". This was assessed at the meeting of the representatives of the Trade Union Organization of RTV Ulcinj and the representatives of the Trade Union of Media of Montenegro (SMCG).
SMCG President Marijana Camovic Velickovic, Vice President Radomir Krackovic and associate Bojana Konatar visited union members from Ulcinj to help and try to find a solution to the accumulated problems in this media.
Until recently, the editorial board consisted of ten employees, one of whom recently retired. However, as he is owed money for taxes and contributions for several years, he too cannot exercise his rights. In addition, the members of the Council of that media, who were fired last year, sued the Radio, and the employees expect that a verdict will be passed soon in that case, which will be to the detriment of the Radio, ie their budget. All these claims will be settled from the total budget of Radio, which is planned at 100,000 euros this year. This means that, when the reprogramming of the tax debt, the fees for the Broadcasting Center and other claims from that media are paid, the employees will be owed salaries again.
"What motive can we have to work, when you do not receive a salary for 15 months. July 13 will be 35 years since we have been working, and we are currently neglected on all sides ", said the president of the RTV Ulcinj union Suzana Mujic.
According to the employees, there are no interested journalists who would work in that media, and the interns do not want to work for them either. A special problem is that part of the collective will retire in the next three or four years.
The Vice President of SMCG, Radomir Krackovic, informed the employees about the activities of SMCG in terms of changing legal solutions and improving the position of employees. The importance of the adoption of the new Law on Electronic Media, ie on audiovisual media services, was especially emphasized.
The president of SMCG, Marijana Camovic Velickovic, offered help to the employees and invited them to organize a joint meeting with the new authorities after the constitution of the local self-government.
The visit is part of the project "Trade Union for Fair Recovery – Strengthening the role of trade unions in mitigating the impact of the COVID-19 crisis", supported by the European Federation of Journalists (EFJ) with the support of the European Commission (EC).