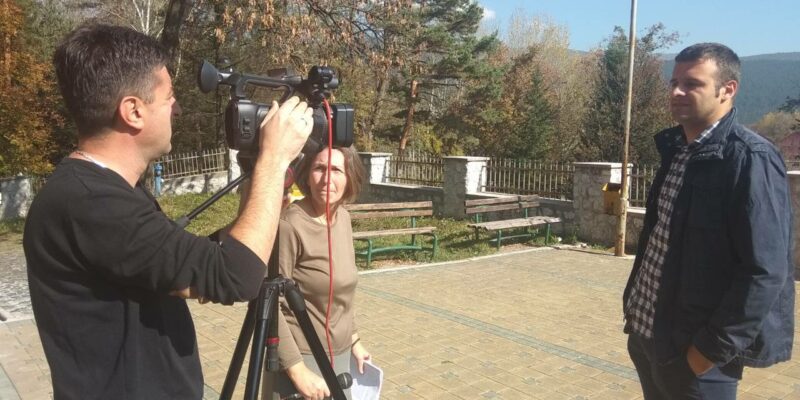 The representatives of the Trade Union of Media of Montenegro visited employees of PV portal
PV portal, the first local portal in Pljevlja was founded in 2011 and for 7 years managed to establish itself as one of the most frequented local portals in Montenegro, which now has 100 000 unique visits per month, said the employees in this digital media during talk with the representatives of the Trade Union of Media of Montenegro.
One of the founders Edin Zuković says that PV portal was established as an NGO. ,,We earn from marketing and projects so, according to that, the number of employees varies from 2 to 6-7, when we have several projects and big workload", says Zuković. He added that ,,as well as in numerous other small newsrooms in Montenegro, the main challenge for PV portal is to find stable sources of funding."
PV portal is only one of the several web portals that publish news from Pljevlja and Zuković says that for now they had no technical problems thanks to the good cooperation with the studio ,, Bild" from Podgorica, as operator.
The visit was organized within the project "Union to Union," which Trade Union of Media of Montenegro implemented in cooperation with the International Federation of Journalists. This year, the project is dedicated to digital media and SMCG will do the first survey on working conditions in digital media – portals in Montenegro.