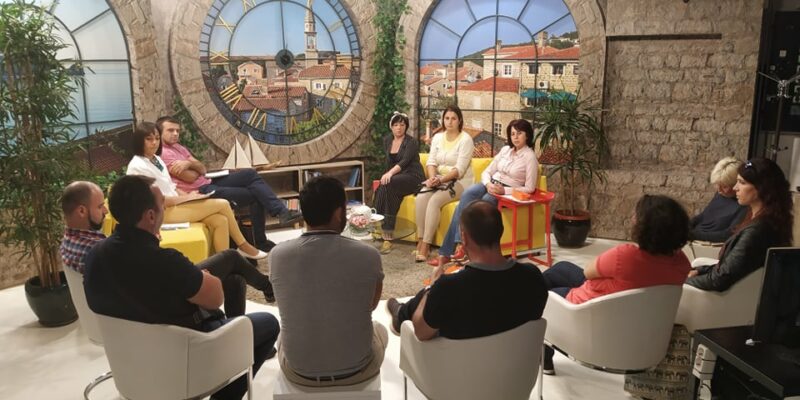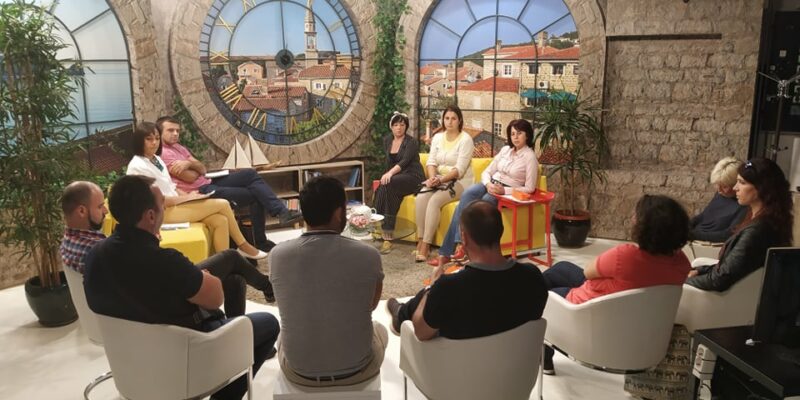 The representatives of the Trade Union of Media of Montenegro visited RTV Budva
Radio-Television Budva is currently one of the most stable local public broadcasters in Montenegro, but the problems are old debts for meals and transportation that have not yet been paid. That was announced during the visit of the representatives of the Trade Union of Media of Montenegro to its members in the RTV Budva.
Debts for meals dating back to the period 2008. – 2010. and employees will insist on this payment. They will try to solve this problem by addressing the Agency for peaceful settlement of disputes and the Council of RTV Budva. Also, the problem is the debt for transportation. The payment for transportation was cut off 2 years ago according to the new Law on salaries in the public sector but employees have right to be paid for this by the collective agreement. Employees will try to fight for this right following the experience of employees in the Radio – Television of Montenegro who were retroactively paid this debt.
Employees of RTV Budva are paid the salaries timely and the budget is stable. Additionally, the debt for taxes and contributions will be paid. 3 years ago it has grown to nearly 1 million EUR but should be fully refunded by 2020.
Employees have announced that they will initiate amendments to the collective agreement, which was adopted last year as the very first in the Montenegrin media, all in order to correct certain deficiencies.
Within this local public broadcaster the portal of RTV Budva was recently launched. At the moment, two journalists who are also administrators are employed. The main challenge in the next period will be better coordination between portal and radio and TV Budva.
The visit was organized within the project "Union to Union," which Trade Union of Media of Montenegro implemented in cooperation with the International Federation of Journalists. This year, the project is dedicated to digital media and SMCG will do the first survey on working conditions in digital media – portals in Montenegro.