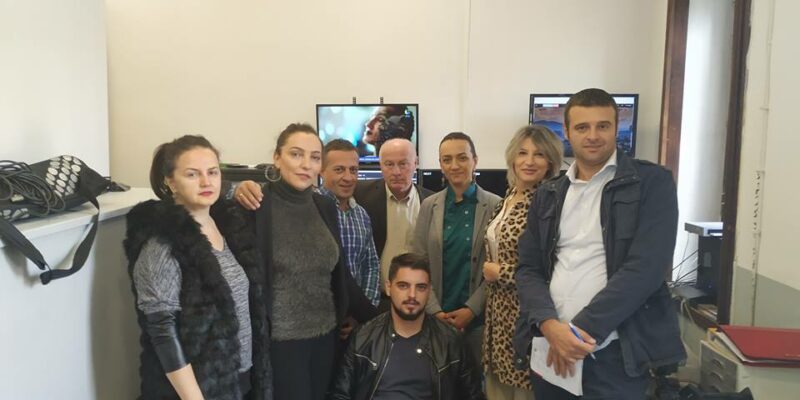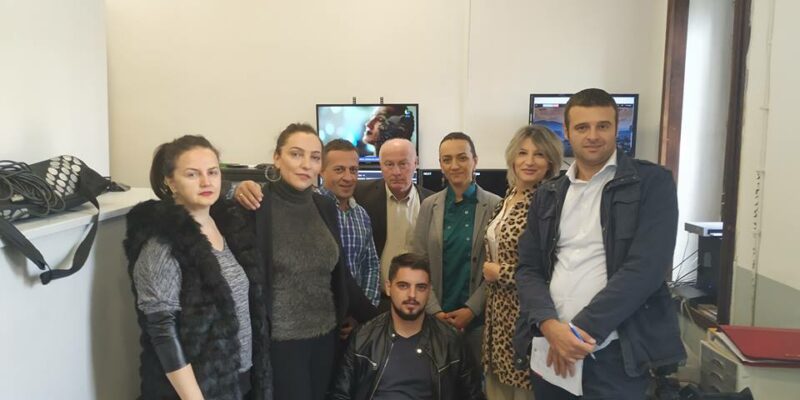 The representatives of Trade Union of Media of Montenegro visited RTV Rožaje
Radio-Television Rožaje, which began broadcasting experimental program in February as the youngest local television service in Montenegro has the perspective but before that the management need to solve the debt to employees. It was concluded during visit of the representatives of the Trade Union of Media of Montenegro to its members in RTV Rožaje.
The management of RTV Rožaje currently owes 5 salaries to employees and taxes and contributions for several years. Director Mirsad Feleć announced that by December he will able to pay all wages. Until a New Year he promised signing a new agreement with Tax Administration of Montenegro in order to pay the debt for taxes and contributions. This is the promise of the Municipality of Rožaje, as founder of this broadcaster.
RTV Rožaje has 22 permanent employees and plans to hire another two. Full day program in HD is broadcast via some cable operators and representatives of SMCG expressed satisfaction with the high technical quality of television Rožaje. The municipality also said that they try to provide a new and larger space in which RTV Rožaje can be relocated.
Within RTV Rožaje the portal was recently established with 1 administrator and 4 journalists of radio and television Rožaje who produce news articles.
The visit was organized within the project "Union to Union," which Trade Union of Media of Montenegro implemented in cooperation with the International Federation of Journalists. This year, the project is dedicated to digital media and SMCG will do the first survey on working conditions in digital media – portals in Montenegro.