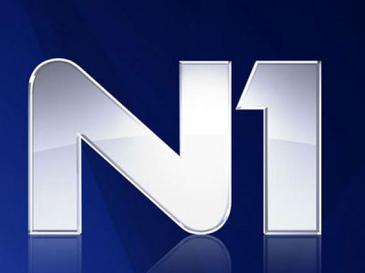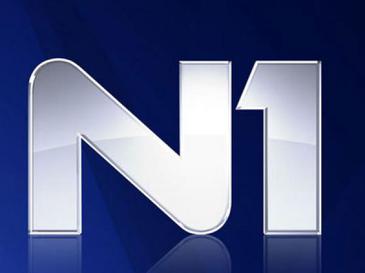 N1 television received threats against its staff and their families on Friday, December 3, prior to the country-wide protests on Saturday.
They received threats via Twitter post and an e-mail. The Twitter post by user @JerinaOpicena called for people to break into N1's studios, stop the broadcast without any violence and throw N1 staff out.
"On Saturday when N1 starts calling for a fratricidal war, break into N1, stop the broadcast, don't do anything violent, chase them all out into the street. No one can operate illegally in Serbia, advocate fascism, or call for civil war. If the state doesn't react we will", it was said in the post.
The email sent to the N1 news desk was from a man who identified himself as Simo Peric.
"You have my personal data. This is not a false profile. I want to say don't cry over what happened or what happens to your loved ones. You, yes you, N1 are the cause and you will be the victims. Don't believe me?", he wrote in the mail.
President of Independent Journalists' Association of Serbia, Zeljko Bodrozic, said that "the campaign against this television has been going on for years".
"Such threats come as a consequence of the heated atmosphere within society. This is evidenced by the fact that colleagues from N1 television continued to receive new threats and pressures during this night. " he said.
This is not the first time N1 television has been attacked. Their journalists are under constant pressure and attacks wherever they are. In the last 30 days, SJ network has been warning that huge instabilities are happening in Serbia, so media workers are constantly in extremely dangerous situations.
SafeJournalists Network, representing more than 8,200 media professionals in the Western Balkans, joins its member IJAS in condemning these brutal threats, but also expresses concern for the safety of journalists in this country. SJ Network calls on Serbian authorities to act and protect journalists in Serbia, investigate and identify the person who threatened N1 media. We also once again ask the representatives of the authorities to do everything in their power to calm this kind of atmosphere in the society.
The SafeJournalists network will inform all relevant domestic and international actors about this case.
Every attack on journalists is an attack on the public interest, democracy and the rights of all citizens.
Skopje – Belgrade – Podgorica – Pristina – Sarajevo – Zagreb, December 4, 2021
Association of Journalists of Macedonia
Association of Journalists of Kosovo
BH Journalists Association
Croatian Journalists' Association
Independent Journalists Association of Serbia
Trade Union of Media of Montenegro