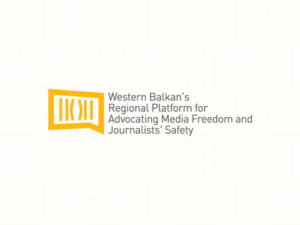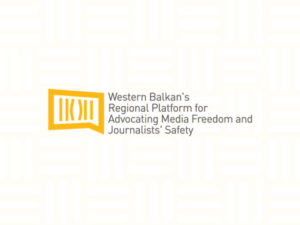 The Western Balkan's Regional Platform for Advocating Media Freedom and Journalists' Safety, which represents more than 8000 members, is deeply concerned by the threat of the Head of the Culture Directorate in Skenderaj, Ramiz Shala, toward the journalist Kajtaz Gecaj.
In the middle of last week, Mr Ramiz Shala threatened physical violence and expelled journalist Kajtaz Gecaj from the newsroom if he again wrote about Mr Shala and financing online media from the public budget of Skenderaj Municipality. On his own Facebook profile, journalist Gecaj explained that he never wrote about Mr. Shala.
The case was reported to the police, which announced an urgent investigation into the case.   "The police have taken immediate action, the official from the municipality went to police station at Skenderaj and there he was interviewed. Following the interview, the State Prosecutor was notified, who instructed that the case remain for information and that investigative actions would be taken continuously to determine if any penal act existed.", said in the Kosovo Police response to the Journalists Association of Kosovo.
This is the second case of attacks on journalists in Kosovo within a week. In both cases, politicians have attacked media workers
"We invite all politicians distance themselves from this intolerable approach and, if there are claims against writings made by journalists, they can pursue legal procedures and not to use threatening language against the journalists." – said Gentiana Begolli Pustina, the president of Journalists Association of Kosovo.
The Regional Platform joins its partner AJK in the call towards Kosovo Police, State Prosecutors, and courts, whom must act seriously and immediately to punish the threats of politicians.
Every attack on a journalist is an attack on the public interest, democracy, and rights of all citizens.
Skopje – Belgrade – Podgorica – Pristina – Sarajevo – Zagreb, 24.12.2019
BH Journalists Association
Trade Union of Media of Montenegro
Croatian Journalists' Association
Association of Journalists of Kosovo
Association of Journalists of Macedonia
Independent Journalists Association of Serbia