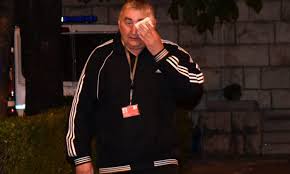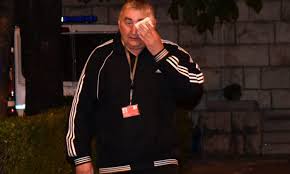 Amid protest that turned violent Vecernje Novosti correspondent Velisa Kadic was arrested and his eyes were pepper sprayed while reporting from Niksic. He was released after three hours, but the material he had filmed was deleted by the police.
On May, 13 Kadic was reporting from protests in Niksic. As he was trying to film two policemen dealing with a protestor, he was approached by a fully equipped policeman who asked "Who are you? Who gave you a right to film?"
– I was about to show my press card, but they got hold of me. I told them I am a journalist, but they asked for my mobile phone and requested that I delete the footage. After I said that I couldn't do that because they are holding me, the policeman pepper sprayed my eyes. I still can't open one – said Velisa Kadic for Vijesti and added that the police took his phone and deleted all footage. Although present colleagues had confirmed he is a journalist, Kadic was arrested. His release came three hours later, after local journalists requested clarification of reasons for his detention and that he is questioned urgently. Kadic stated that the policemen didn't use force against him. Later the police told that there had been a misunderstanding and provided medical care for his face.
– It is unacceptable for the police to arrest journalists who are obviously on duty, and not a part of the gathered citizens. Kadic was inflicted multiple damage because, in addition to arresting and detaining him, the police illegally destroyed photo and video material he had on his phone – said Marijana Camovic Velickovic, president of Trade Union of Media of Montenegro and added – They pepper sprayed his eyes when he was under their complete control. It was clear he couldn't have resisted, even if he had wanted to.
Camovic Velickovic added that this is not the first time the police used pepper spray on journalists reporting from protests. On previous occasions the Council for Civilian Control of Police Work investigated incidents and found the police guilty. Camovic Velickovic confirmed TUMM will request of the police to identify who used excessive force against Kadic and sanction them appropriately.
The Western Balkan's Regional Platform for Advocating Media Freedom and Journalists' Safety – SafeJournalists.net – representing more than 8,200 members, strongly condemns arrest of journalists and completely unnecessary use of pepper spray. It joins its member, Trade Union of Media of Montenegro in requesting a quick and efficient investigation of this incident. By sanctioning the responsible ones, the police force will send a clear message to all its members that such treatment of journalists is not acceptable and is punishable. It also expresses gratitude for solidarity shown by other journalists who addressed the police asking for a release of their colleague.
SafeJournalists.net will inform relevant national and international stakeholders about this case.
Each attack on journalists is an attack on public interest, democracy and rights of all citizens.
Skopje – Belgrade – Podgorica – Pristina – Sarajevo – Zagreb, 14.05.2020
BH Journalists Association
Trade Union of Media of Montenegro
Croatian Journalists' Association
Association of Journalists of Kosovo
Association of Journalists of Macedonia
Independent Journalists Association of Serbia