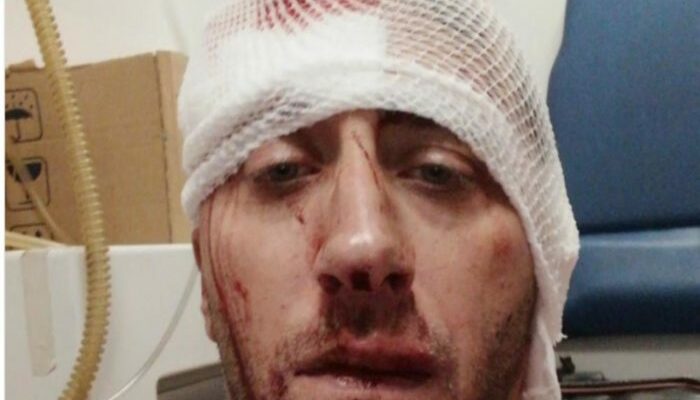 Western Balkan's Regional Platform for advocating media freedom and journalists' safety, which represents more than 8000 members, strongly condemns the brutal attack on the journalist and correspondent of BN TV Vladimir Kovačević.
Yesterday, 26th of August, two masked persons waited for Kovačević in front of the building he lives in, attacked him with telescoping metal poles and inflicted him heavy bodily injury.
We are astonished by the way the attack was performed, we consider it to be an organized and well planned act aimed to endanger the life of journalist Kovačević and to stop his professional work on BN TV.
We are expressing our deepest concerns over the fact that Kovačević was attacked shortly after he has sent his reports from the city – demonstrations held in Banja Luka, where the group "Justice for David" (a group of citizen struggling to uncover the truth about the murder of a young student from Baanja Lulla David Dragičević) is gathered daily, and after a serial of verbal attacks and political pressures on journalists from BN by public officials in this entity.
This is the 5th physical attack on journalists in BiH, BHJA registered in 2018.
We requests from the Ministry of Internal Affairs of Republica Srpska, to urgently and professionally investigate the attack on Vladimir Kovačević as well to inform the public on the circumcises of the case as soon as possible, and sanction the perpetrators according to the legal frame of Republica Srpska and BiH.
Attacking and threatening journalists is a direct attack on freedom of expression and the right of citizens to be informed. Each attack on journalists is the attack on public interest, democracy and rights of all citizens.
Skopje – Belgrade – Podgorica – Prishtina – Sarajevo – Zagreb, 27.08.2018.
BH Journalists Association
Trade Union of Media of Montenegro
Croatian Journalists' Association
Association of Journalists of Kosovo
Association of Journalists of Macedonia
Independent Journalists Association Serbia