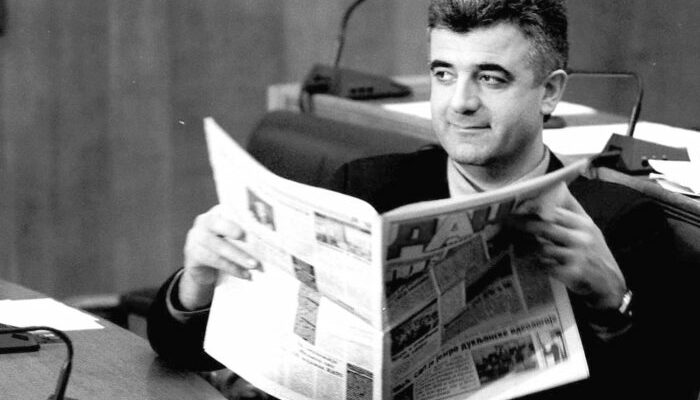 On the day that marks the 15th anniversary of the murder of the editor-in-chief of the daily newspaper "Dan" Dusko Jovanovic, unfortunately, we must repeat the conclusion that the state of Montenegro did not do anything to lighten that murder and showed that it was completely uneasy to bear with this case.
Trade Union of the Media of Montenegro (SMCG), exactly one year ago, through the International (IFJ) and the European Federation of Journalists (EFJ), set up the case of murder of Jovanovic, on the CoE Media Freedom Platform of the Council of Europe, which collects data on attacks, threats and the difficulties faced by journalists from 47 countries across Europe. The state's duty was to inform the Council of Europe of the results of the investigation and the status of the case, which was done only two months ago.
The Permanent Representation of Montenegro to the Council of Europe in the case "Impunity in the case of the murder of Dusko Jovanovic" stated that during 2018, the High State Prosecution and the Special State Prosecution conducted two cases on the basis of reports by a private detective, but did not provide the results of those investigations. We remind that these reports have been rejected, and it can be concluded that during the past year the state failed to reach the perpetrators and perpetrators of this crime.
Trade Union of Media of Montenegro again urges all the authorities to continue the investigation and not remain silent on the attempts of other bodies, primarily the Commission for investigating cases of attacks on journalists formed by the Government, to make a contribution in order to look at the case of the murder of Dusko Jovanovic from a new perspective. The Commission sent a letter to the Government more than seven months ago suggesting that a foreign expert from Europe or the United States would be hired to solve the case of the murder of Dusko Jovanovic, but the Government's response has not yet arrived.
Dusko Jovanovic was killed on May 27, 2004 in front of a newspaper editorial board in Podgorica. After 15 years, only Damir Mandic was convicted as a co-perpetrator of the murder, at the age of 19 years.