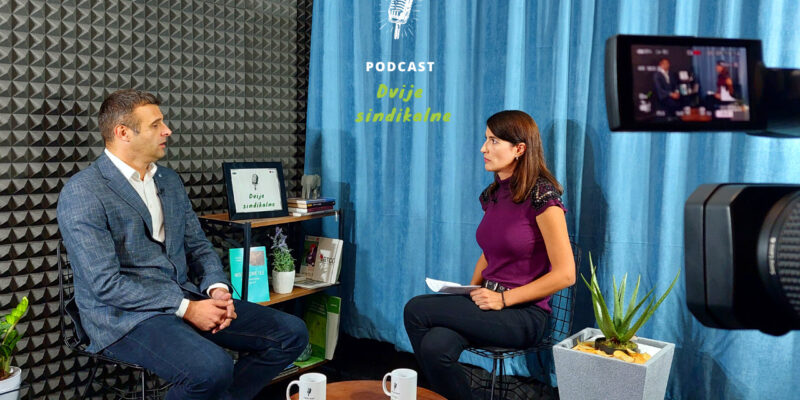 The guest on the seventh episode of the podcast "Dvije sindikalne" is the new president of the Trade Union of Media of Montenegro, Radomir Kračković.
We discussed the position of employees in the media and the importance of union organizing in the media industry. Kračković emphasized that since its establishment, the Media Union gathered media workers from both sides of the Montenegrin media scene and that they were united by the struggle for a better position of employees. This practice will be continued in the coming period.
During the episode, we broadcast a survey with colleagues who talk about their reasons for leaving the journalism profession. Jelena Kulidžan, Matija Otašević, Bojana Mališić Velimirović and Dejan Lučić participate in the survey.
We also asked the director of the Directorate for Media in the Ministry of Culture and Media, Neđeljko Rudović, what the department expects from changes in media legislation.
The episode is available at the link:
The podcast is part of the project "Union for a fair recovery – Strengthening the role of unions in mitigating the impact of the COVID-19 crisis", which is supported by the European Federation of Journalists (EFJ) with the support of the European Commission (EC).