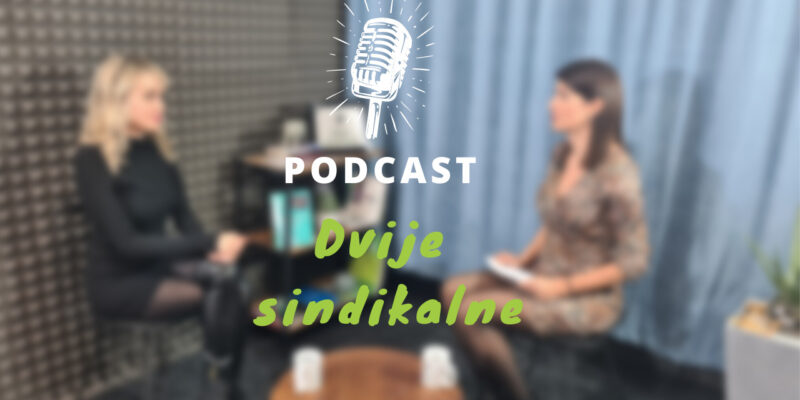 The guest on the tenth episode of the podcast "Dvije sindikalne" is a member of the Youth and Freelancer Section of the Trade Union of Media of Montenegro, Nikolina Pavićević, who is the founder of the Kritički Instagram profile. We talked with her about new media.
Pavićević stressed that we should accept the advantages of new media, which can be an excellent tool for opening up important social issues. As she said, journalism can use the benefits of new media in order to reach a new audience.
We also discussed the challenges of new media, such as disinformation and hate speech, as well as the sustainability of digital platforms.
"Vijesti" journalist Marija Vasić shared her view of the relationship between new media and journalism.
You can watch the whole episode at the following link:
The podcast is part of the project "Union for a fair recovery – Strengthening the role of unions in mitigating the impact of the COVID-19 crisis", which is supported by the European Federation of Journalists (EFJ) with the support of the European Commission (EC).