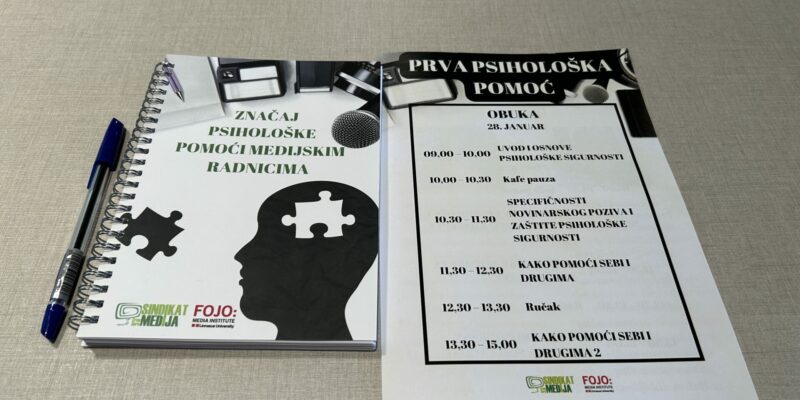 The Trade Union of Media of Montenegro, in cooperation with the Swedish Media Institute Fojo, organized the first workshop on psychological support for media workers.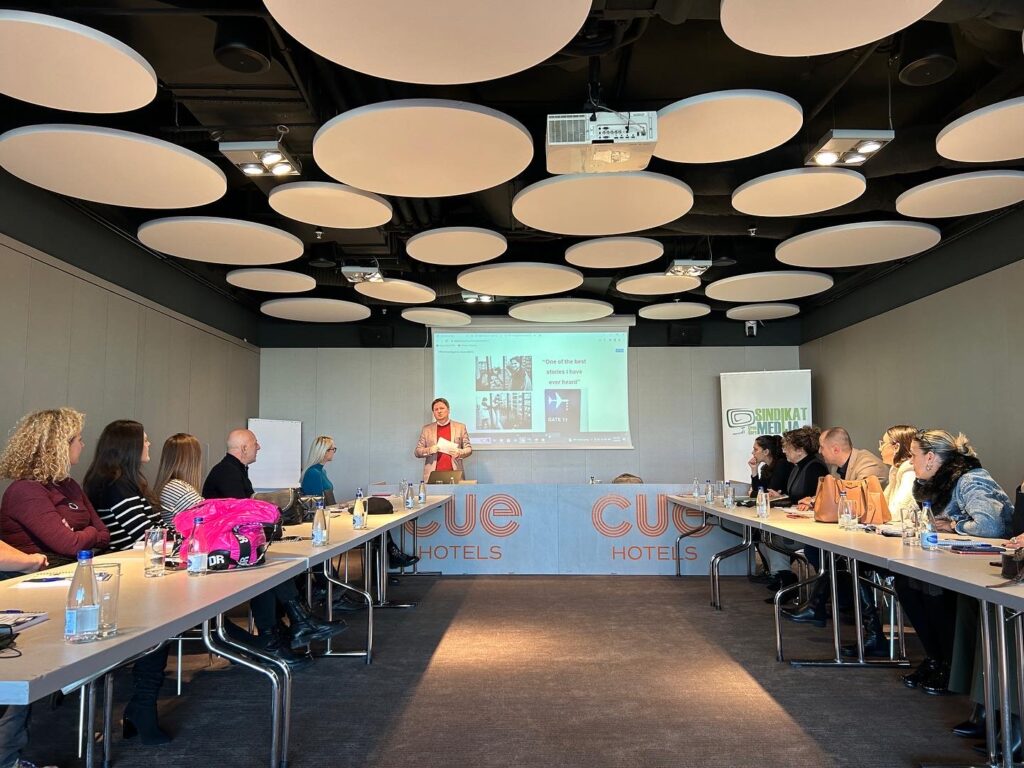 Trainers Milorad Ivanović and Dragana Đokić presented the participants with the basic challenges of being a journalist, as well as practical advice on how to help colleagues.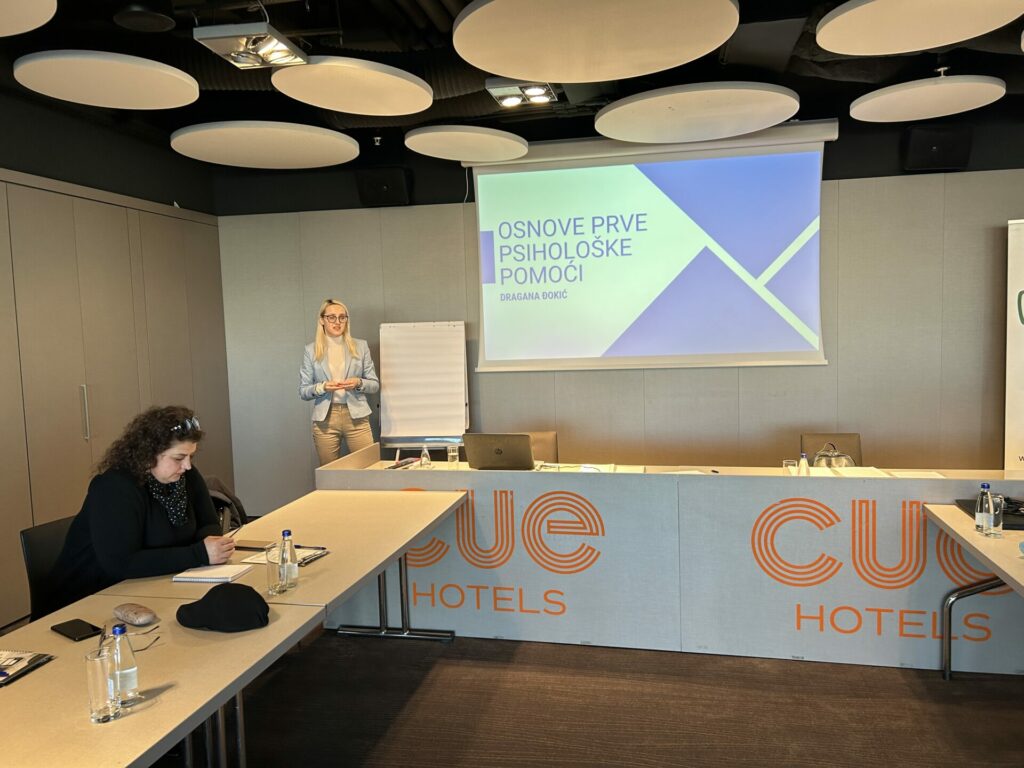 Long-time journalist and editor, an associate of the Dart Center, Milorad Ivanović spoke about the specifics of journalistic work, the most common problems and impacts on the psychological well-being of employees. Through practical work, he presented to the participants the basics of psychological first aid to colleagues, as well as ways that individuals can help themselves.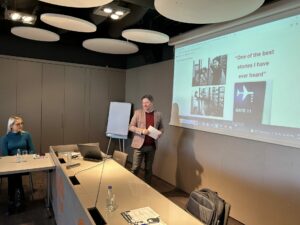 Psychologist and SMCG associate Dragana Đokić provided expertise on the basics of psychological first aid, as well as techniques for providing this type of support. At the end of the two-day training, the first self-support group was organized, in which the participants had the opportunity to talk about the problems they faced during their daily work.
The participants were representatives of several Montenegrin media, who in the future will be contact points for the psychological help service in all media houses.
This activity was organized with the support of the European Federation of Journalists (EFJ).