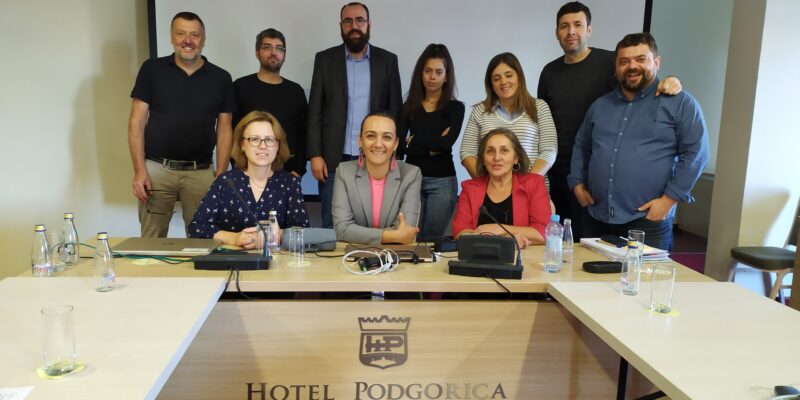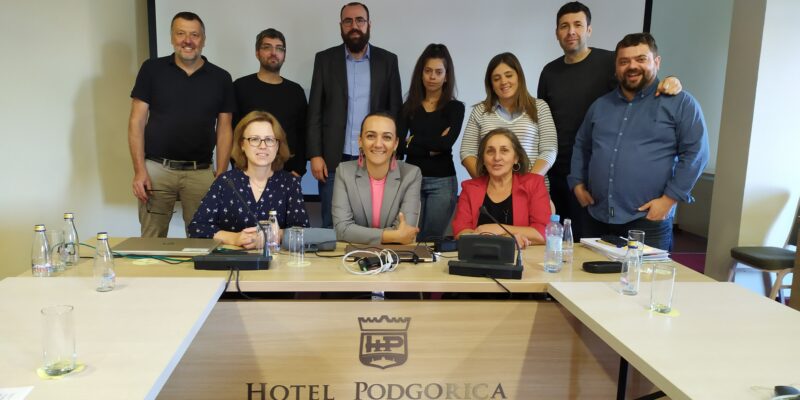 Organizing for Growth: Journalists Unions in the Digital Age
World Decent Work Day, October 7th, representatives of several media unions and the International Federation of Journalists (IFJ) spent on a meeting in Podgorica on "Organizing for Growth: Journalists Unions in the Digital Age". The two-day workshop, attended by 14 media union representatives from Serbia, Macedonia, Montenegro, Ukraine and Belarus, was an opportunity for participants to exchange experiences on recruiting and organizing digital media employees in different parts of Europe and the region.
The participants agreed that, although they came from different countries, they are still faced with the same problems when it comes to digital media. Given that these are relatively young media, regulation in this area has not yet been established, so it is not known how many people work in these media, nor how and by what rules they operate.
The meeting and the workshop were also attended by representatives of the Trade Union of Media of Montenegro: President Marijana Camović, Vice President Milena Bubanja Obradović, Project Coordinator Bojana Laković Konatar and Project Associate Kristina Pašić.
Camovic and Konatar Lakovic presented the situation in the field of digital media in Montenegro, in particular the findings that emerged from last year's "New Media-Old Problems" report. The meeting was also an opportunity to present preliminary data obtained by SMCG in 2019, which will be subsequently presented.
According to the organizers, the aim of the event was to facilitate the exchange of best practices and experiences between different organizations. In addition, it mission was to help participants develop strategies to spread unionism among young people and those working in digital media.
The workshop is part of IFJ's 2019 Digital Organizing program, and the meeting in Podgorica, hosted by the SMCG, was funded by the International Federation of Journalists and Friedrich Ebert Stiftung.