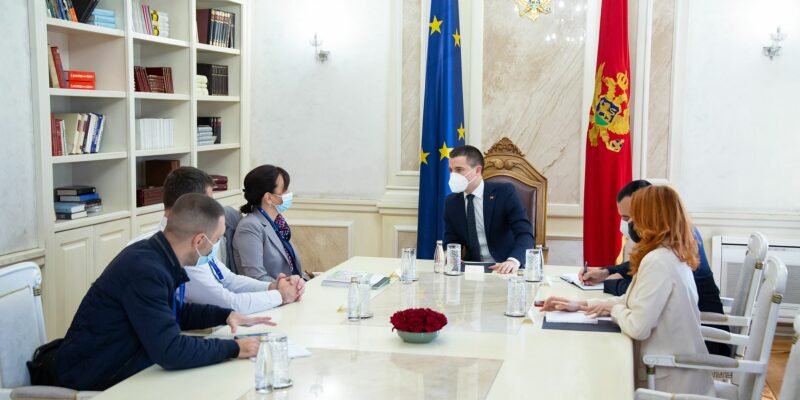 It is necessary to develop new models of cooperation in order to affirm the right of the public to know, it was concluded at the meeting of the representatives of the Trade Union of Media of Montenegro (TUMM) and the President of the Parliament of Montenegro, Aleksa Becic.
On behalf of TUMM, the meeting was attended by the president, Marijana Camovic Velickovic, vice president Radomir Krackovic and a member of the Main Board, Boris Pejovic.
Talking about the realized projects of the new parliamentary leadership, Becic expressed readiness to work in a more dynamic cooperation with the institutions of the system on improving the overall social environment for the work of media representatives, including joint work on finding solutions to improve the legislative framework to prevent attacks on journalists and their property.
Representatives of TUMM informed the President of the Parliament about the challenges in their work and expressed the expectation that in joint communication, they will promote the creation of a long-lasting institutional and legislative concept for their engagement.
The interlocutors exchanged views on issues of media pluralism, as well as the openness of the work of the Montenegrin Parliament. It was concluded that it is necessary to continuously develop new models of cooperation, in order to jointly contribute to the development of not only better legal solutions concerning media, but also full affirmation of the public's right to be truthfully, fully and timely informed on issues of public importance.
Photo: skupstina.me