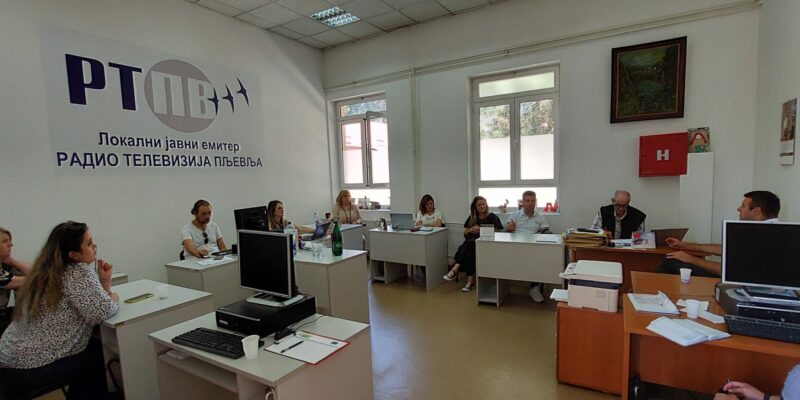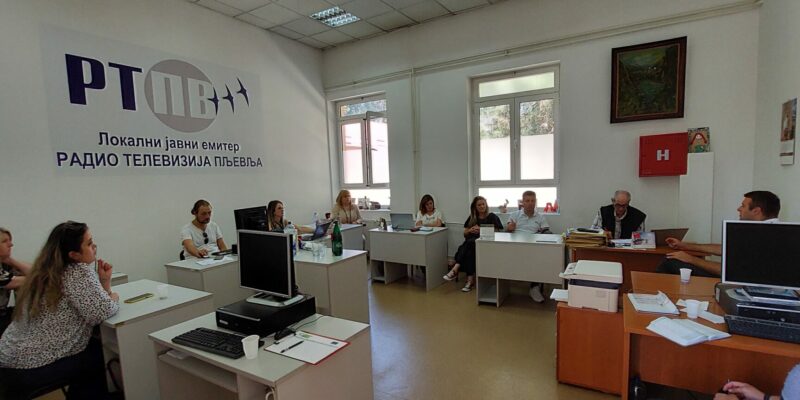 The trade union organization of Radio Television Pljevlja has started work on the collective agreement for that media outlet and it is planned to intensify it in the coming period, it was announced at a meeting with representatives of the Trade Union of Media of Montenegro.
The Vice-President of SMCG Radomir Krackovic and expert associates Bojana Konatar, Drazen Djuraskovic and Kristina Pasic visited the trade union organization of the local public broadcaster in Pljevlje, in order to learn about the challenges faced by employees.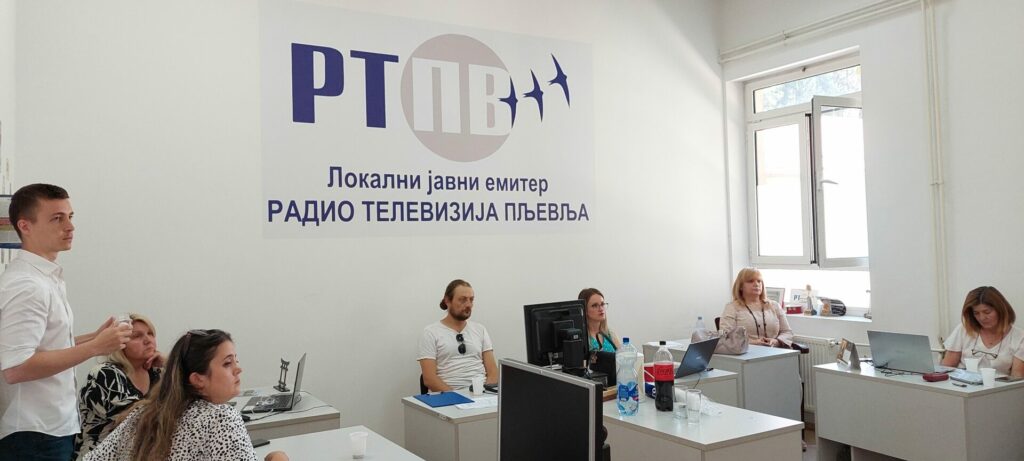 Employees highlighted finances, non-payment of holiday allowances to all employees, inadequate calculation of annual vacations, and lack of technical staff as the main problems.
"We were told that holiday allowances cannot be paid to minimum wage employees because the system supposedly does not allow it. The problem is that we have an annual vacation of 20 working days, even though the law says otherwise," said union president Edin Zukovic.
He stated that 33 employees currently work in that media, and that they received their last salary in April.
The employees pointed out the debts of that media as a problem, which had to take out a mortgage loan a few years ago in order to pay the salaries of the employees, and that since then they have been constantly in the red.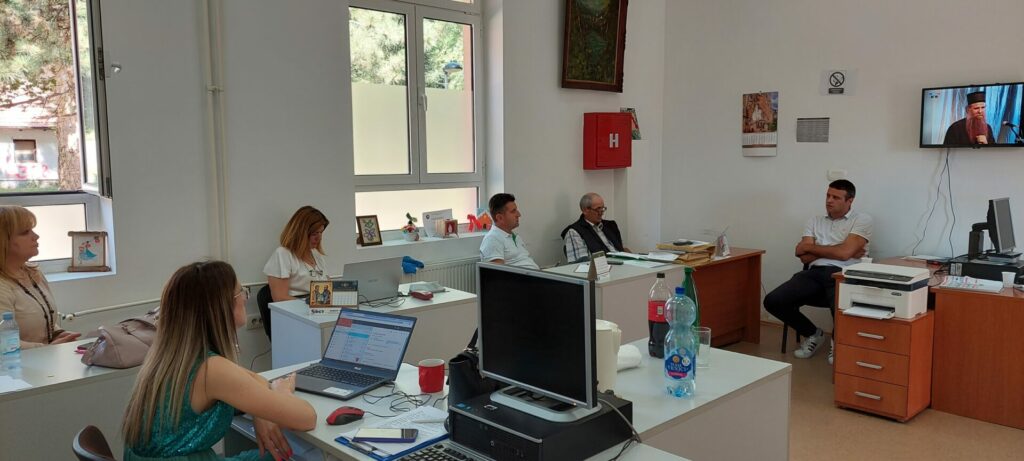 Employees praised the effects of the "Europe Now" program, which significantly increased their salaries. However, as many as 22 employees in that medium receive a minimum salary of 450 euros.
They are very satisfied with the premises and equipment they received after the fire in 2018. However, the problem is also the lack of technical personnel, as well as the act on systematization, which provides for a person who will simultaneously work as a cameraman and as an editor for one job. Those positions are separated in most other media.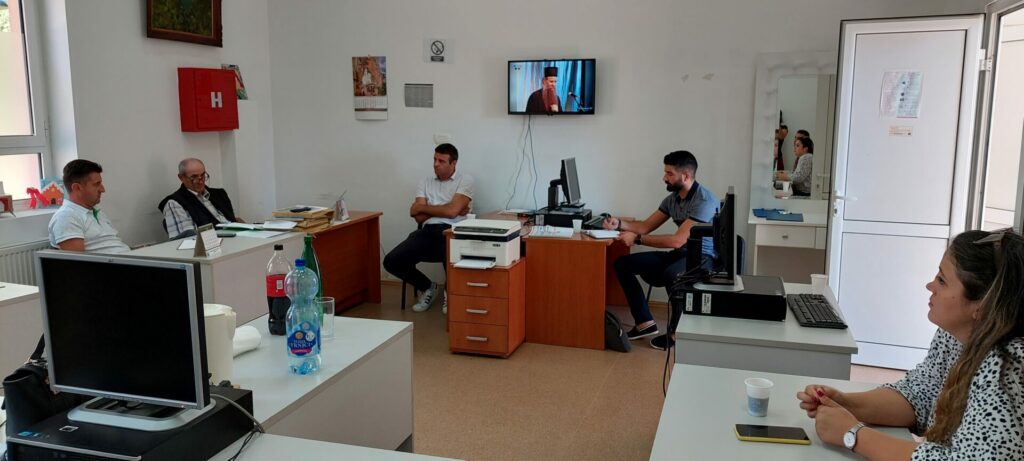 Kračković introduced the attendees to the work on the Draft Law on Audio Visual Media Services, which at this stage foresees more stable finances for local public broadcasters, as well as the inclusion of labor organizations in the councils of these media. He explained that negotiations for the Branch collective agreement are underway and that through that document they will try to recognize the specificity of working conditions in local public broadcasters.
The visit is part of the project "Union for a fair recovery – Strengthening the role of unions in mitigating the impact of the COVID-19 crisis", which is supported by the European Federation of Journalists (EFJ) with the support of the European Commission (EC).