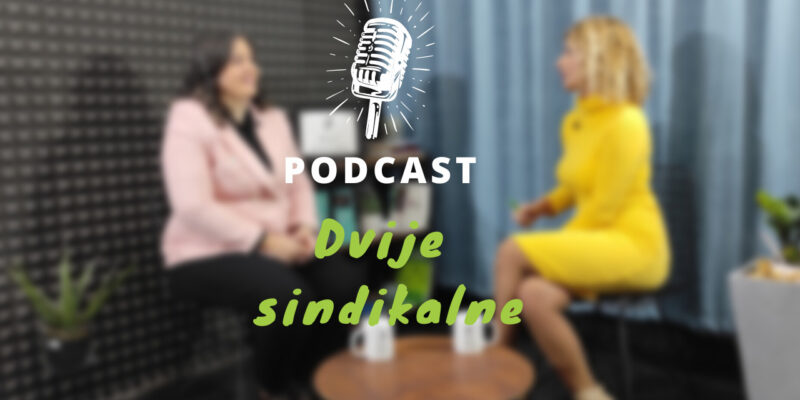 The guest on the eighth episode of the union podcast is SMCG researcher Bojana Laković Konatar, who spoke about the problems of the media market related to portals and the conditions in which employees work in those media.
Lakovic Konatar, who analyzed the digital media market for years, talked about their financial sustainability, but also their attitude toward workers. She emphasized that official data show that many portals work with one or no employees, which speaks volumes about the level of their workload.
We also spoke with Radio Television of Montenegro journalist Rada Brajovic, who spent her entire working life working on online publications. Bojan Solaja from the Kombinat portal and Vladan Djurisic from the Glas Zabjela portal shared their vision of the development of journalism with us.
The episode is available at the link:
The podcast is part of the project "Union for a fair recovery – Strengthening the role of unions in mitigating the impact of the COVID-19 crisis", which is supported by the European Federation of Journalists (EFJ) with the support of the European Commission (EC).