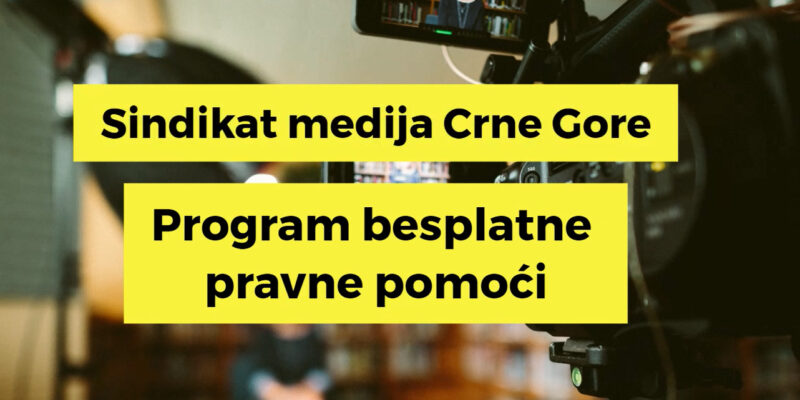 Lawyers of the Trade Union of Media of Montenegro, as part of the free legal aid program, have recently taken over the proceedings for the attack on "Vijesti" journalist Jadranka Cetkovic.
The journalist was attacked in front of the High Court building in Bijelo Polje twice, in April and June of this year. While the case from April was characterized by the prosecutor as a criminal offense of coercion, the latest one is in the phase of re-deciding on the qualification of the offense, because the prosecutor first decided to send the case to the Court for Misdemeanors. Lawyer Mirko Bosković submitted a complaint to the Higher Prosecutor's Office in Bijelo Polje, which accepted the complaint, and now a new decision by the primary prosecutor is awaited.
Since most Montenegrin newsrooms do not have similar support for employees, the sustainability of this service is important for the legal security of media workers in Montenegro.
The service of free legal assistance is available in cases of all forms of threats to the safety of journalists and other media workers.
If you think we can help you, contact us by email:
[email protected]
or by phone at 067/015-117.