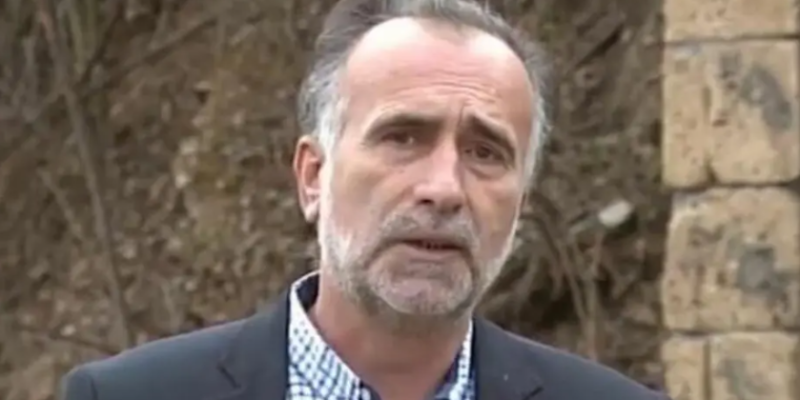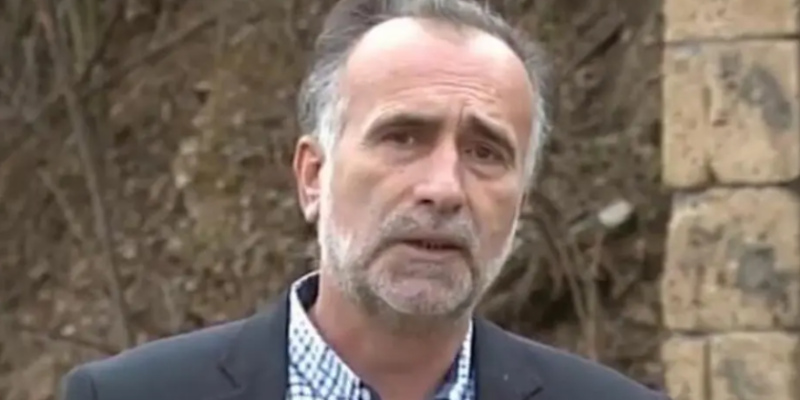 Journalist of Vijesti Television, Sead Sadikovic was attacked on March 20, 2021 around 8PM in Bijelo Polje during the "patriotic" rally and suffered minor head injuries.
He was insulted and then physically attacked by 5-6 younger men. The incident occurred when the rally participant from a moving car started insulting Sadikovic, who was crossing the street at that moment. When he crossed to the other side of the street to the park, Sadikovic headed towards the vehicle, approached the person sitting at the window of the vehicle and made contact with him. Subsequently, the suspects E.D.(18) and N.O. (21) and unidentified persons, got out of the vehicle and attacked Sadikovic, who fell on the asphalt due to pushing and blows. He received multiple kicks in the head and body area. Sadikovic was defended from the attackers by citizens who were passing by.
The journalist, who had visible injuries, was found by the police on the spot. Sadikovic gave a statement in the official premises of the Police Administration, and after that he was transported to receive medical assistance. A criminal report was filed, and the Basic State Prosecutor's Office in Bijelo Polje ordered the detention of E.D. and N.O. for up to 72 hours on suspicion of having committed a criminal offense – violent behavior.
In an interview for daily Vijesti Sead Sadikovic confirmed that he has injuries in the area of his head, legs and hands, and stated: "I'm fine, but it hurts when you can't walk down the street."
"First swearing, then insults, and then they jumped on me, attacked me. More of them, five or six guys. I was defended by people walking down the main street. Another paradox – they hit me with the Montenegrin flag. I guess when they hit with the Montenegrin flag it was less painful. I took the flag they used to hit me", Sadikovic said. He also stated that families of suspects are his neighbours.
Sadikovic has pointed out that he was especially worried about the lack of reaction of the prosecution to the threats he recently received: "I recently reported a person from Pljevlja who threatened to kill me, but he stated that he was drunk and that someone took his phone. It worries me that the prosecution did not react, did not arrest the man and did not detain him for at least one second. They believe him that he did not write it. Since I am threatened with death, what should I do now?"
"Trade Union of Media of Montenegro (TUMM) strongly condemns the attack on Vijesti Television journalist Sead Sadikovic during the 'patriotic rally' in Bijelo Polje, which is a direct consequence of the long-heated political and national feelings in Montenegro", vice-president of TUMM Radomir Krackovic said.
He added that this situation showed that decision-makers need to once again seriously consider increasing the penalties for attacks on journalists because this is a dangerous social phenomenon that is continuously present in Montenegro.
"For a long time, since the change of power in Montenegro last year, we have a worrying trend of attacks on minorities, political opponents and, now, journalists. Unfortunately, this was not the only attack on journalists. Last week, after local elections in Niksic, a supporter of the new ruling majority attacked a journalist of daily Vijesti Jelena Jovanovic, also, during some kind of political rally. It has been shown once again that in such a dangerous atmosphere journalists are the easiest target for attack or most recent "collateral damage" of political turmoil", said Krackovic.
SafeJournalists Network, representing more than 8,200 media professionals in the Western Balkans joins its member TUMM in condemning this cruel and insidious attack. We request from Police Montenegro and Prosecutor's Office to completely solve the attack on Sadikovic. Additionally, as a Network, we have to appeal to all decision – makers in Montenegro and politicians from both sides to call citizens on reconciliation and influence their supporters to take care of journalists who report during their political rallies.
We will inform all relevant national and international stakeholders about this new case.
Each attack on journalists is an attack on public interest, democracy and rights of all citizens.
Belgrade – Podgorica – Pristina – Sarajevo – Skopje – Zagreb, 24.03.2021.
Association of Journalists of Kosovo
Association of Journalists of Macedonia
BH Journalists Association
Croatian Journalists' Association
Independent Journalists Association of Serbia
Trade Union of Media of Montenegro