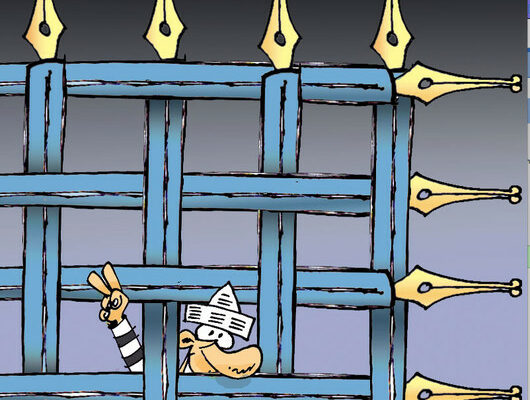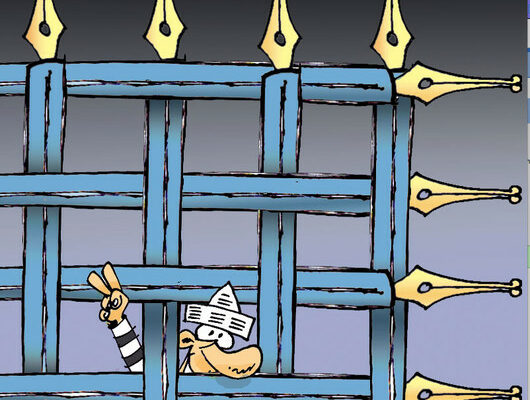 Trade Union of Media of Montenegro (SMCG) states that in the previous year there was no progress in any segment of the economic position of the employees in the Montenegrin media nor the conditions of work have been improved in any way.
Salaries received by our colleagues are still below the national average and insufficient for a normal and decent life. SMCG is the only organization warning on that while media sector employers do not want to talk about it and even terminated social dialogue. We remind that employers unilaterally decided to suspend negotiations on the new Branch Collective Agreement initiated by SMCG in 2016. In this way, there is an additional worsening of environment in which media employees work.
The situation has further deteriorated also in a part of local public broadcasters, and now, for example, in Radio Ulcinj, where employees are owed 15 wages and taxes and contributions for at least three years, slowly turns into agony. As a solution, local authorities proposed the establishment of television. Other municipalities are also moving towards irrational foundation of televisions without public debates and analysis, although they can't provide even normal funding for existing radio broadcasters. In Berane, where eight salaries are owed to employees, they have given up that idea for the time being, but in Herceg Novi, that idea is still ongoing, and there is a possibility of endangering Radio that is now functioning normally. Therefore, we urge the Government to start working on amendments to the Law on Electronic Media as soon as possible in order to ensure the financial sustainability of the local public broadcasters for which the SMCG has been actively campaigning for a long time.
Year 2018. was marked by the worst case of attacks on journalists in the last few years – the shooting on Olivera Lakic. This case are still unsolved and with the flow of time becoming increasingly difficult to find the perpertrator. Therefore, we suspect that, despite the great pressure and alleged care of the institutions of the system, this case will remain unsolved.
The latest verdict that investigative journalist Jovo Martinovic was sentenced to 18 months in prison for the criminal offense of creating a criminal organization and unauthorized production, possession and trafficking of narcotic drugs, shows that the pressure on journalists continues in a new form.
SMCG will continue to monitor events on the media scene and within the Montenegrin media in the following period and to speak publicly about this, hoping that the data we communicate and the problems we indicate on will come to those who are responsible for their resolution and that the working conditions in this sector will come closer at least to a minimum that implies work in decent conditions.