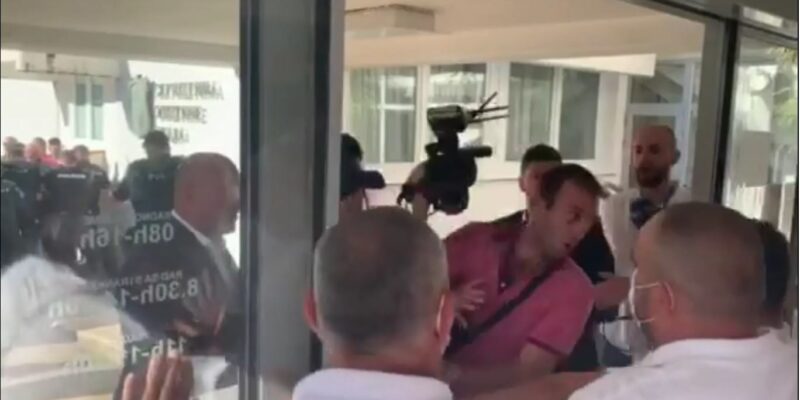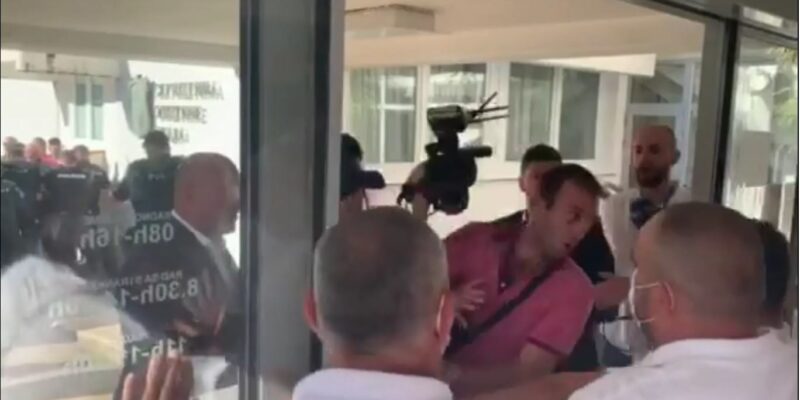 On the occasion of the incident, in which the cameraman of Vijesti Television Drago Matović was rudely pushed away by the private security in the building of the Municipality of Budva, the Trade Union of Media of Montenegro issued the following press release:
The Media Union of Montenegro (SMCG) strongly condemns the actions of private security in the building of the municipality of Budva, which this morning rudely pushed the cameraman of Vijesti Television, Drago Matovic, while he was doing his job and recording the events at the entrance to the municipal building.
SMCG also calls on the competent authorities to determine whether there are elements of an act that is prosecuted ex officio in such a procedure, since everything is clearly recorded on the video.
SMCG understands that there are great tensions in front of the Budva municipality building and that the work of all, including private security and cameramen in those conditions is difficult and challenging, but there is absolutely no justification for this behavior of unknown members of private security because colleague Matovic carried a camera. the way he identified himself, that is, it was clear that he was here officially and that he was doing the job of informing the public. It would not occur to anyone who has any sense to treat journalists and media workers in Montenegro in this way after all the attacks on them, which we have witnessed in previous years. SMCG believes that the police, who were present only a few meters from the scene of the incident, had to react and warn the private security that they must not treat media workers like that.
Finally, we call on the private security, police and citizens gathered in front of the Budva municipality building to, despite the accumulated tensions, enable all journalists, cameramen and photo reporters to do their job without the danger of passing as a colleague Matovic.
Main board SMCG