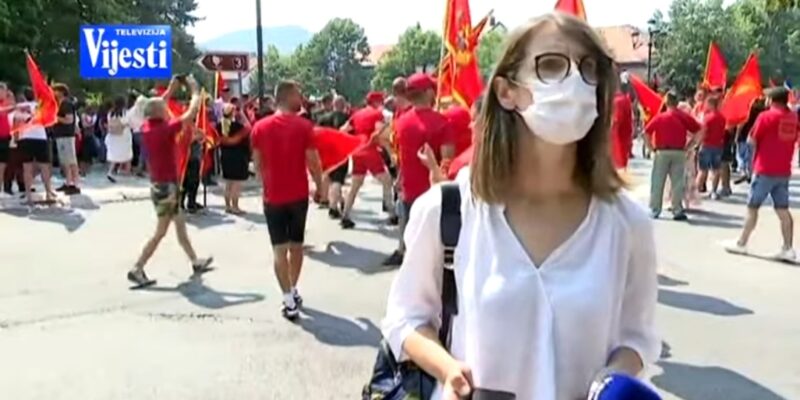 Trade Union of Media of Montenegro (SMCG) strongly condemns yesterday's events in which journalists and media workers were again targeted and asks the authorities to process them efficiently and strictly and the authorities to finally do something for better criminal protection of the safety of employees in the media.
Anti-civilization obstruction and insulting the team of Television Vijesti, consisting of journalist Ljubica Milicevic and cameraman Drago Matovic, during the protest in Cetinje, show that, unfortunately, the media that report professionally and objectively are still targeted by fierce and primitive individuals who are allegedly fighting for civic Montenegro. Also, the gross insults directed at journalist Tamara Nikčević in Risan are another indicator that there is less and less tolerance for a different opinion in Montenegro.
Since the beginning of the year, SMCG warns that, due to the heated socio-political situation in the country, journalists and media workers from different media, with different editorial policies, suffer the most. There is almost no protest or large gathering at which there is no incident or attack on journalists. Given that similar gatherings are likely to await us in the coming period, it is clear that the already huge risk for media workers who will report on these events is growing. Therefore, we believe that it is high time for the Government or the Assembly to urgently take steps to adopt the initiative of 9 non-governmental organizations, journalists' associations and the Trade Union of Media, which would, among other things, introduce prevention of journalists from performing their professional tasks as a criminal offense. We are sure that one such message would make all those who are bothered by the work of journalists, think hard every time before they start dealing with those whose reporting they do not like for some reason.