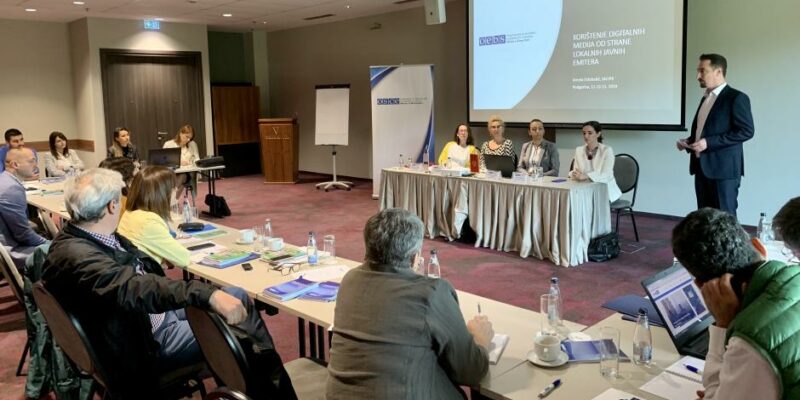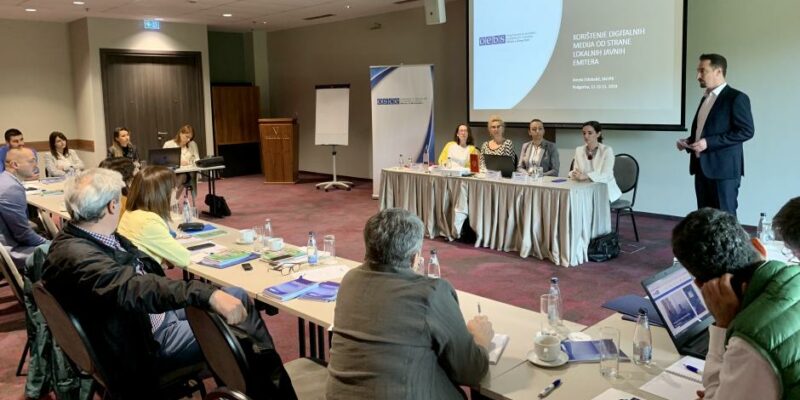 In response to a request from the Media Trade Union, the OSCE Mission to Montenegro organized a workshop for local public broadcasters on social media outreach on 11 and 12 November 2019 in Podgorica.
Eleven representatives from nine local public broadcasters attended the workshop. Danica Ilić, Media Consultant and Amela Odobašić, Head of Public Affairs at Communications Regulatory Agency (CRA) in Bosnia and Herzegovina, two international consultants specialized in using digital media tools, conducted the workshop.
The training was designed to equip media professionals from local public broadcasters with the skills necessary for managing the social media channels of their media outlets.
President of the Media Trade Union Marijana Camović said that local public broadcasters, their employees' status and the way they function are important issues for the Union. "We asked the OSCE Mission to Montenegro to work with local public broadcasters. This training will equip them with necessary digital skills, which are essential for local public broadcasters. The Media trade union is grateful to the OSCE for engaging two remarkable experts," said Camović.
"Today's media is not about simply 'breathing out'; it is also about 'breathing in'. Exchanges with audiences are necessary at every level of content production and content dissemination. Interactivity, on and offline, is key when it comes to finding the right topics, developing a story and engaging audiences," said Daniel Blank, the Mission's Media Programme Manager.
Recognizing the important role local public broadcasters play in their communities throughout the country, the Mission will continue to support their work in both professional development and capacity building.