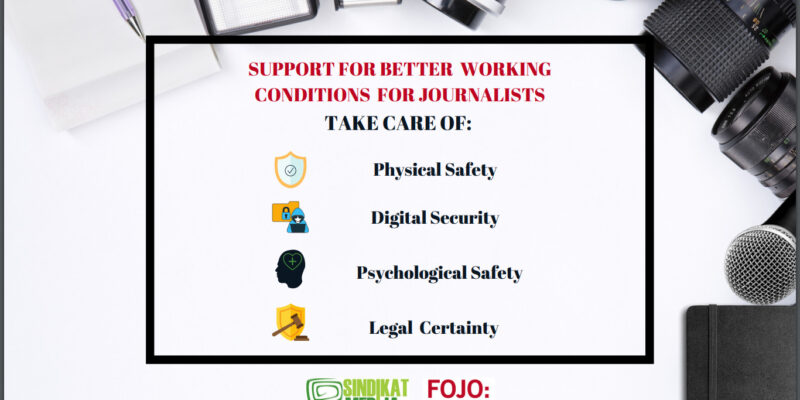 The Trade Union of  Media of Montenegro (SMCG) hosted a study visit for representatives of the media and media organizations from several countries, organized within the project "Support for the better working conditions for journalists", which is implemented by the Swedish Media Institute Fojo.
The study visit was organized from October 24 to 29, 2022.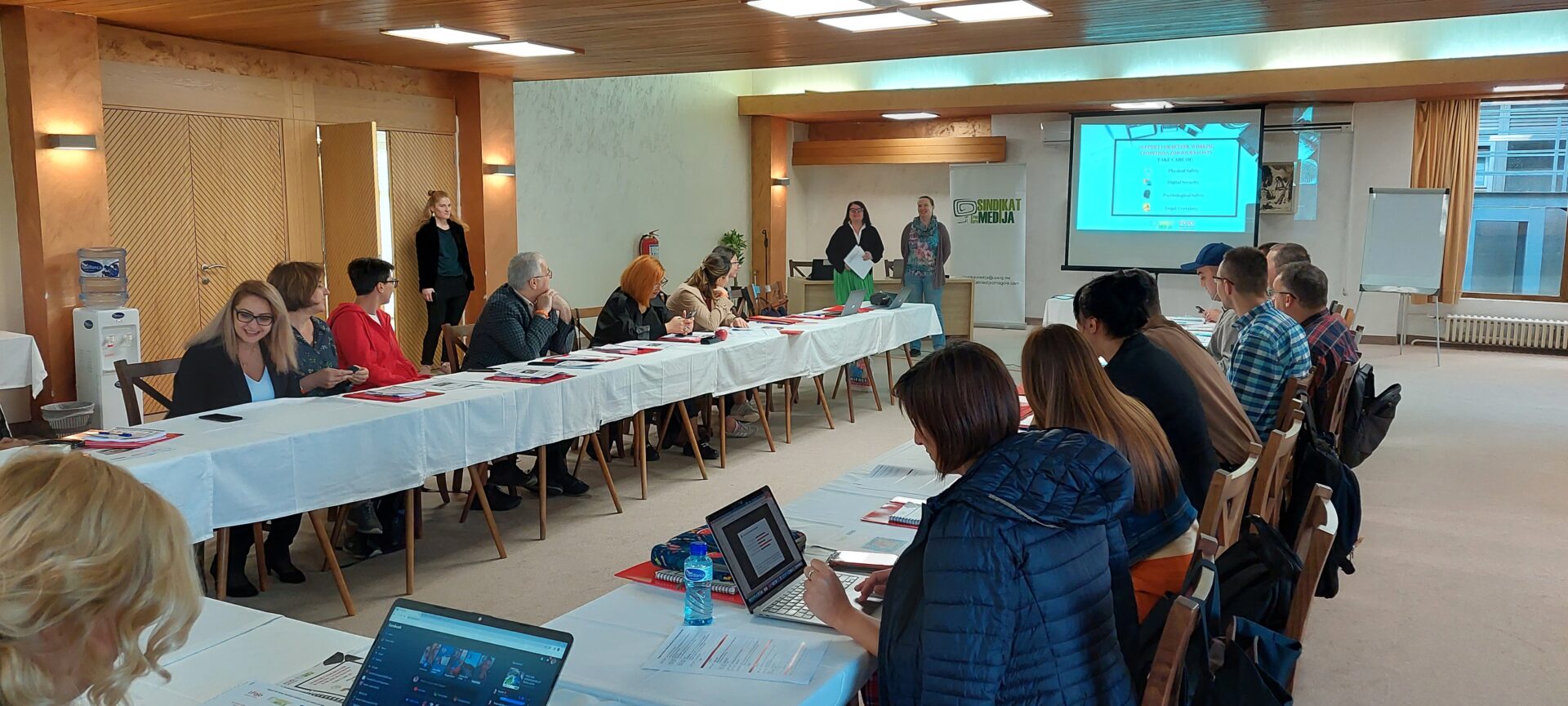 The five-day study visit included several lectures and training sessions with a focus on improving the safety of journalists and other media workers, and was crowned by the organization of a conference for the media "Journalism in Challenging Times: Obstacles to Democracy".
21 participants from eight countries took part in the study visit: Serbia, Montenegro, Kosovo and Bosnia and Herzegovina, and then Armenia, Georgia, Uzbekistan and Moldova. Ukraine and Kyrgyzstan also participated in the project, but their representatives could not attend the training.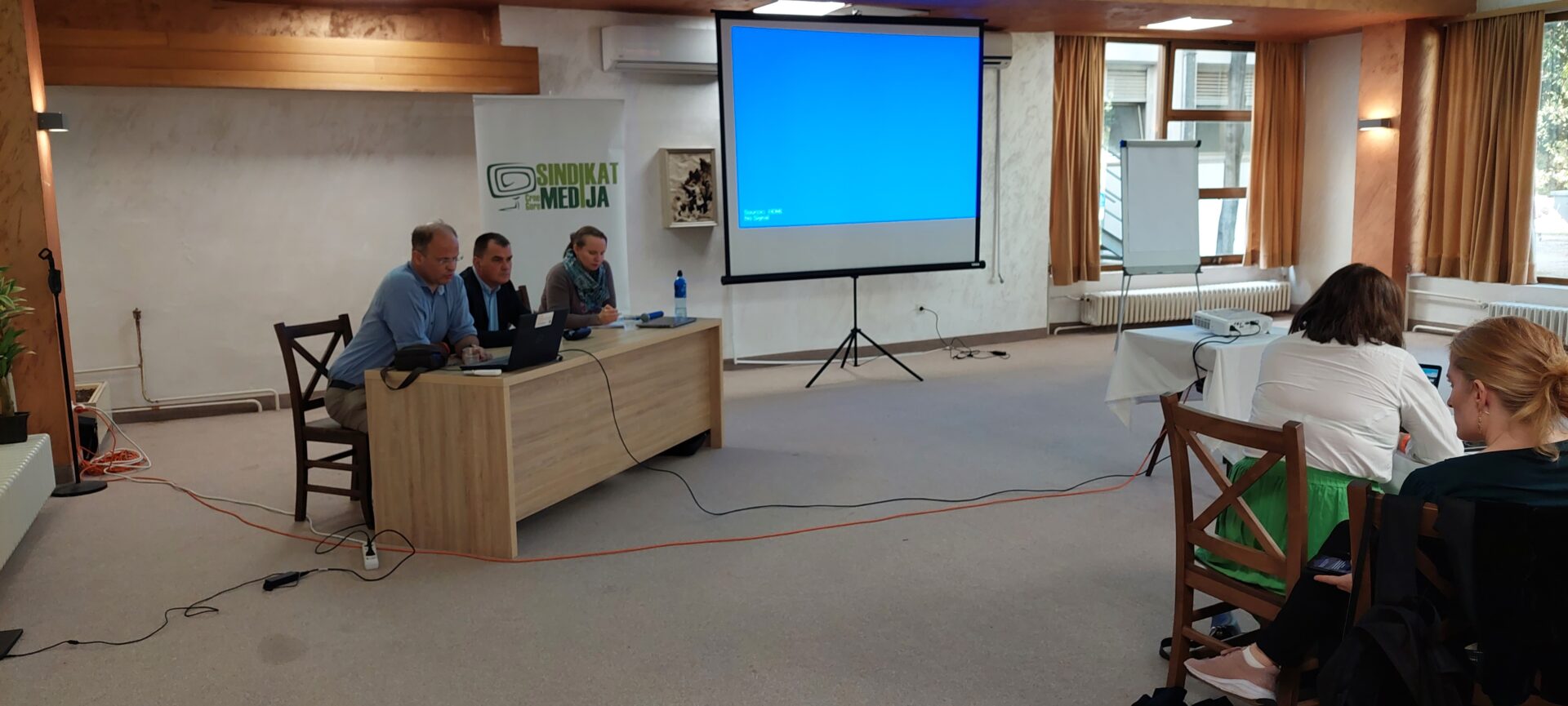 The lack of safety culture of media workers in the Western Balkans was presented to the participants, with a special emphasis on the vulnerability of women in the media. They were introduced with the work of the network of media organizations and the trade union Safe Journalists, which was gathered precisely with the aim of pointing out the challenges for the safety of employees in the media. The coordinator of the network, Tamara Stevanović Filipović, spoke about the mapping of the situation in this area, research, work methodology, as well as the plans of the network.
Journalists Tufik Softić and Jovo Martinović spoke about the impunity of attacks on journalists and access to court proceedings, while psychologist Maja Lyon and psychiatrist Dr. Danilo Pešić held training on psychological first aid.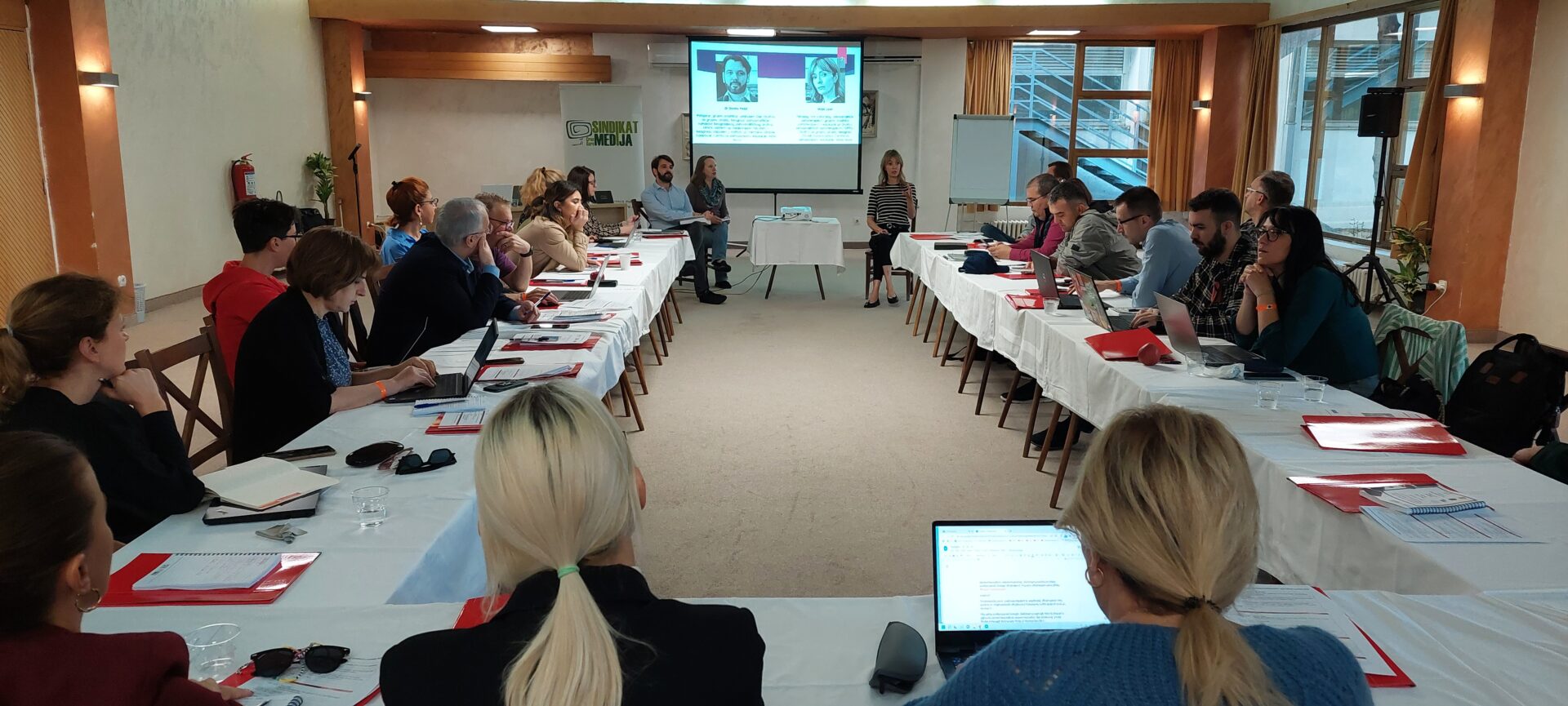 The president of the SMCG, Radomir Kračković, spoke about the working conditions of employees in the media.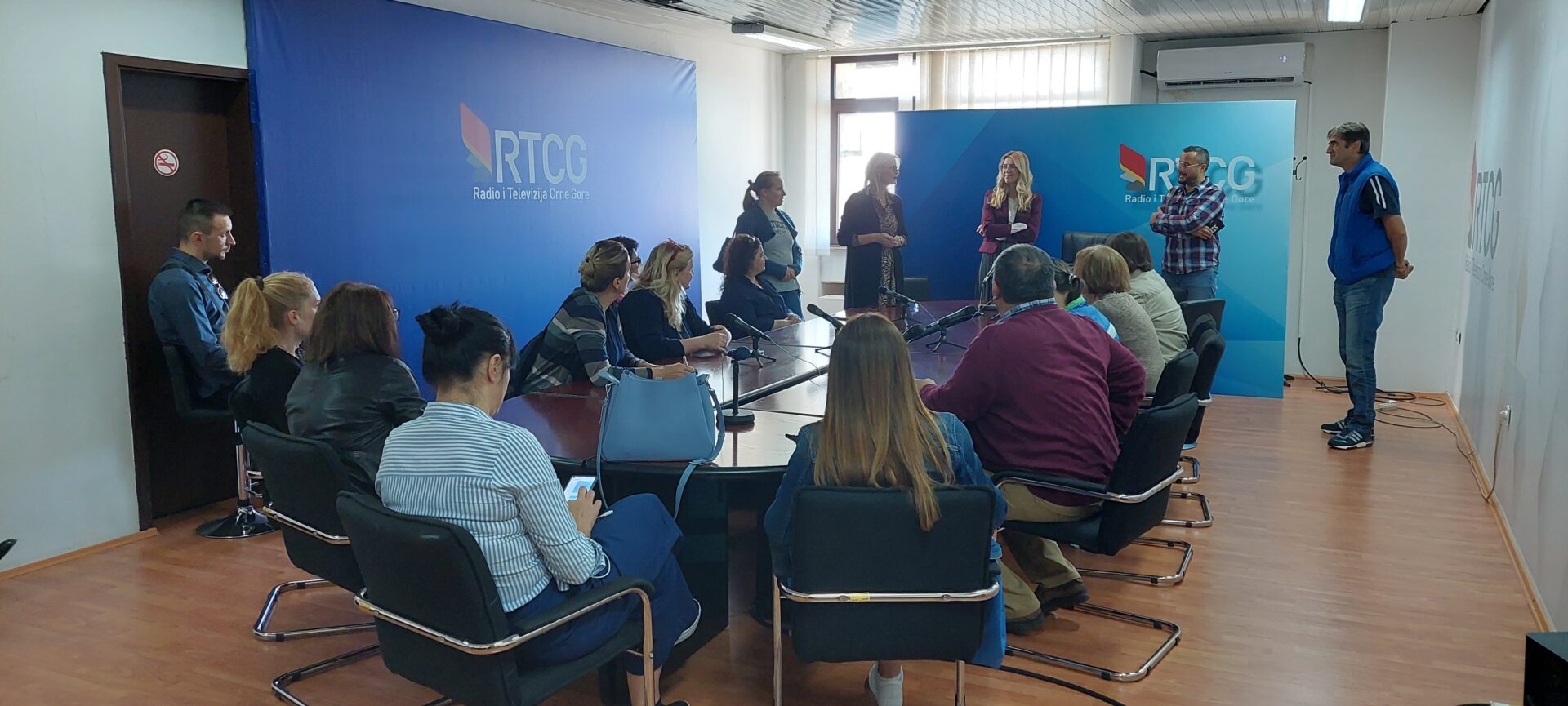 The participants also had the opportunity to visit the national public service Radio Television of Montenegro, TV Teuta and TV Vijesti, whose representatives spoke about the position of these media on the numerous media scene of Montenegro. With the director of the Media Institute, Olivera Nikolić, the participants discussed the polarization of the media scene, while digital security was the topic of a lecture by Ninoslava Bogdanović from the Share Foundation from Serbia.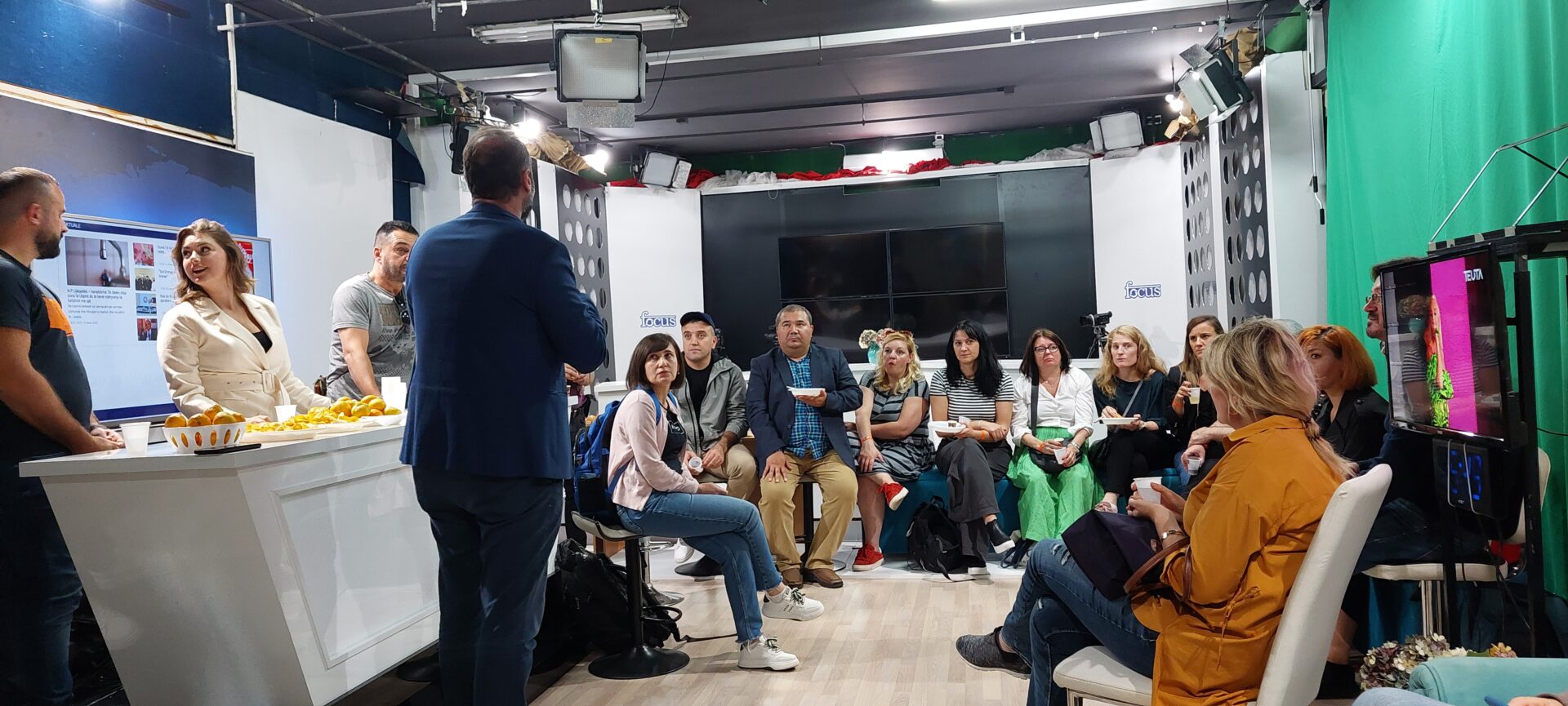 The aim of the visit was for the participants to gain new knowledge in order to implement similar projects in their countries.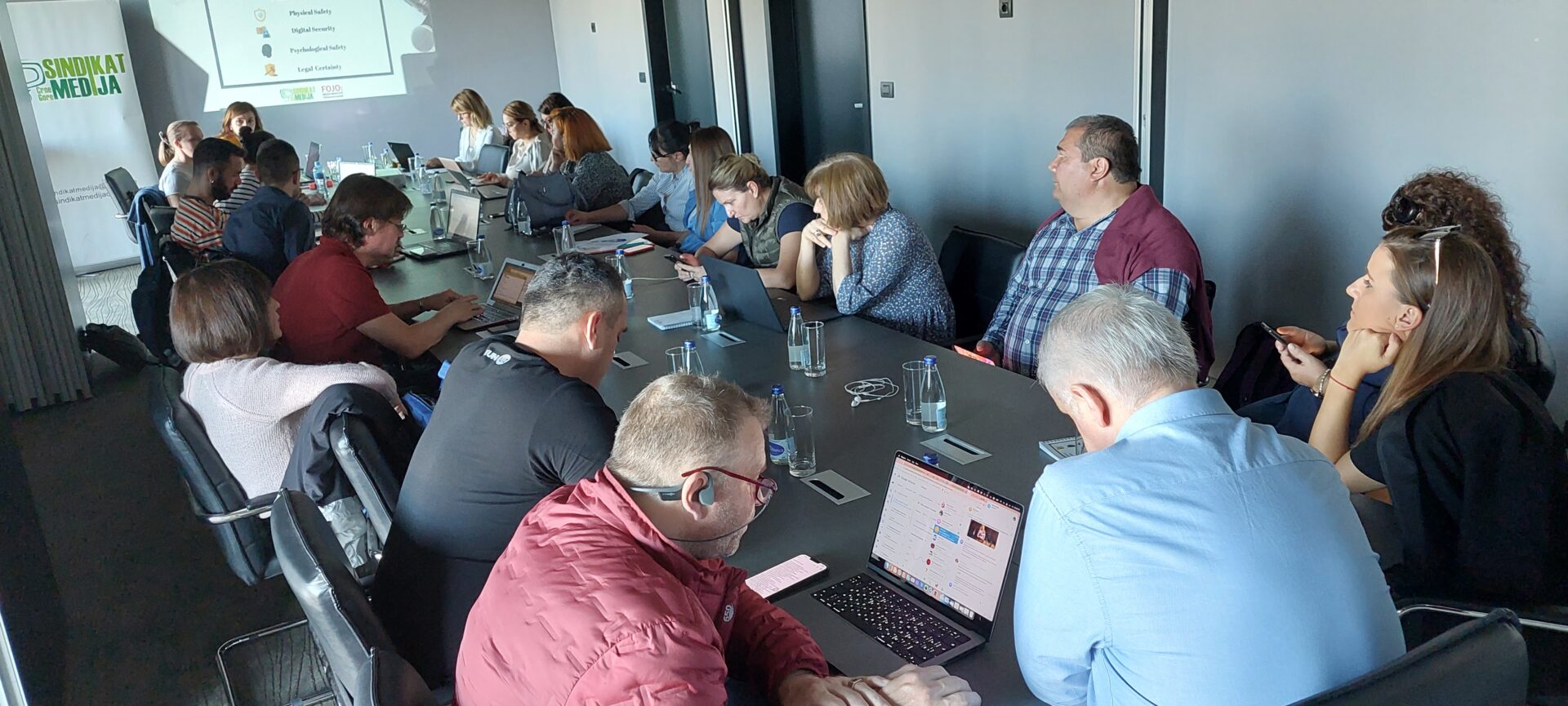 The program, within which the visit was organized, consists of a combination of workshops, networking, study visits and mentoring.
The program is implemented by the Fojo Media Institute with the support of the OSCE and the Ministry of Foreign Affairs of Sweden.