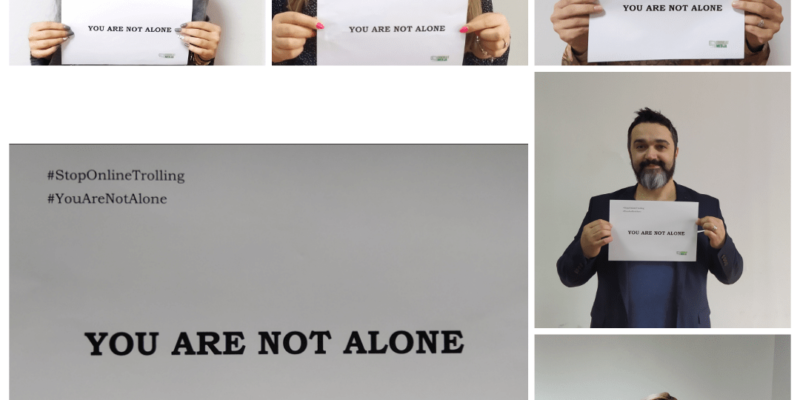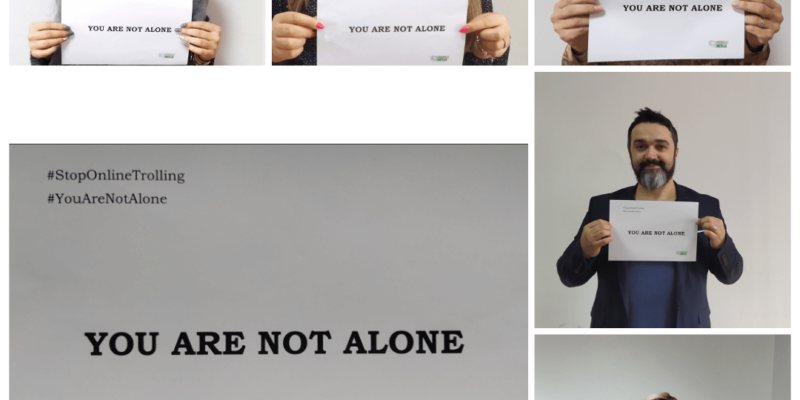 Online trolling – You are NOT alone
Online trolling of women journalists on social media and websites targets women from all political, religious and ethnic backgrounds. One of the main aspect of these attacks is that they are gendered and sexualized.
One of the difficulty women face is that they do not get the support from colleagues and newsrooms that they should. Few report the attacks and, if they are reported, very little action is taken. An IFJ survey conducted in 2018 showed that only half of the victims of online abuse (53%) reported the attacks to their media management, union or the police, and in two-thirds of the cases nothing was done.
This year's IFJ campaign on the International Day to End Violence Against Women and Girls on 25th November will encourage media organisations and journalists' trade unions worldwide to take concrete steps to eradicate online trolling and make clear to women journalists subject to abuse that they will not be left alone. It will also be an opportunity to join the UN 16 days of action and campaign for the ratification of the ILO Convention 190 on violence and harassment which tackles violence and harassment in all their forms, including online.
Online trolling is a health and safety issue and must be considered as such by the media industry. Media employers have a duty to ensure a safe workplace and provide a solid mechanism for women members to come forward and be protected when subject to online abuse.
There must be no impunity for online trolling. Join the campaign and follow us on Twitter, Facebook and Instagram!