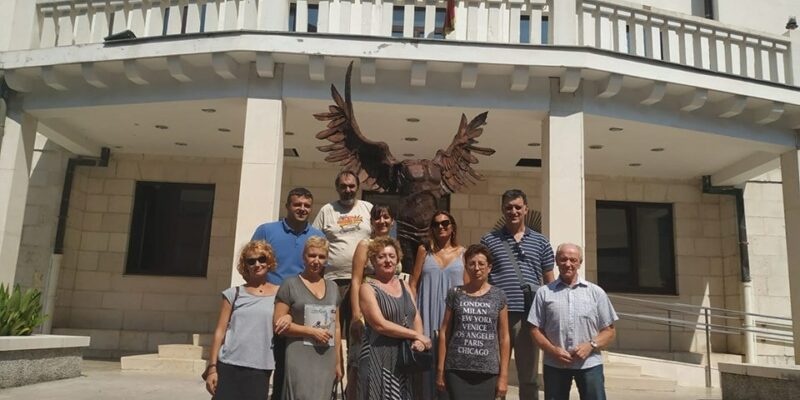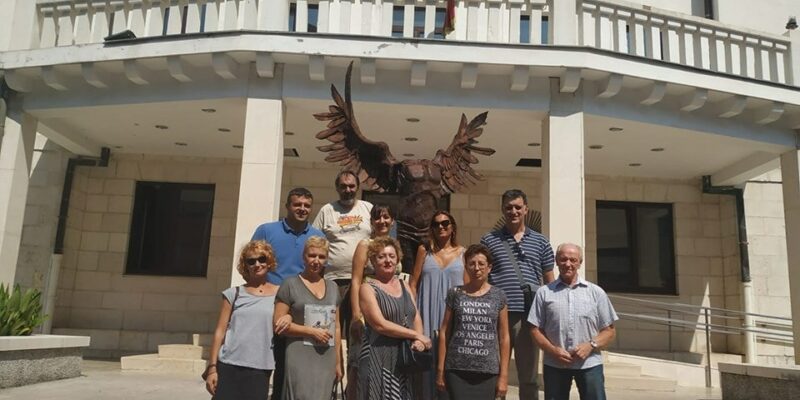 TUMM representatives begun a new round of visits to local media
Members of the Trade Union organization "Public service – Radio Tivat" elected Sinisa Sanader as their new President, replacing Zeljko Komnenovic.
The Assembly was held in the presence of representatives of the Trade Union of Media of Montenegro (TUMM), President Marijana Camović, Vice President Radomir Krackovic and associate Bojana Lakovic Konatar.
"The situation in our Radio is now stable. Two years ago, we had some problems, but we showed that the Trade Union has the strength and can influence change to overcome it", said Komnenovic, presenting the situation in that local public broadcaster.
By the way, Radio Tivat is one of stable media in Montenegro, if not the most stable, who was founded by local self-government and has 13 employees who are all unionized and active.
TU Radio Tivat is the youngest member of TUMM and representatives of TUMM visited the coastal radio for the first time, where they presented the activities and way of working of TUMM.
TUMM representatives informed new members about the activities and plans of the Trade Union of Media, as well as some of the benefits that members of TU Radio Tivat can achieve through the branch trade union. Among other things, there was talk about the participation of the Trade Union of Media of Montenegro in the working groups for changes in media laws, some of the solutions that are part of the draft laws and the new circumstances that it will bring to employes of media. The visit was an opportunity to inform the representatives of the Trade Union of Media with the activities of the TU Radio Tivat.
A visit to this local broadcaster is the first in a series of visits within the project "Union to Union – Digital Media Organizing Campaign 2019", supported by International Federation of Journalists (IFJ) with support of partners, traditionally conducted by TUMM for many years.