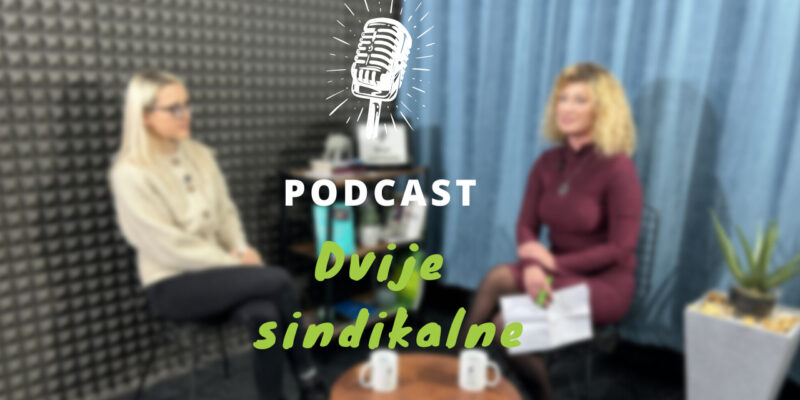 The guest on the eleventh episode of the podcast "Dvije sindikalne" is psychologist Dragana Đokić, who is an associate of the Trade Union of Media of Montenegro from recently.
Đokić spoke about the challenges to the psychological safety of media workers, which are specific to the journalist profession. As she said, sometimes even employees in the media are not aware of these challenges, but it is also necessary for employers in the media sector to pay more attention to this issue.
We also talked about how colleagues can help each other, but also about the impact of threats, negative comments and insults.
Colleagues from several Montenegrin media spoke from their angles about the challenges to the psychological safety of employees in the media. Participants in the survey were: Nina Marković (TV Vijesti), Tatjana Mandić (RTV Budva), Ana Joksimović (RTV Pljevlja), Irena Rašović (RTCG) and Željka Vučinić (Vijesti).
You can watch the whole episode at the following link: