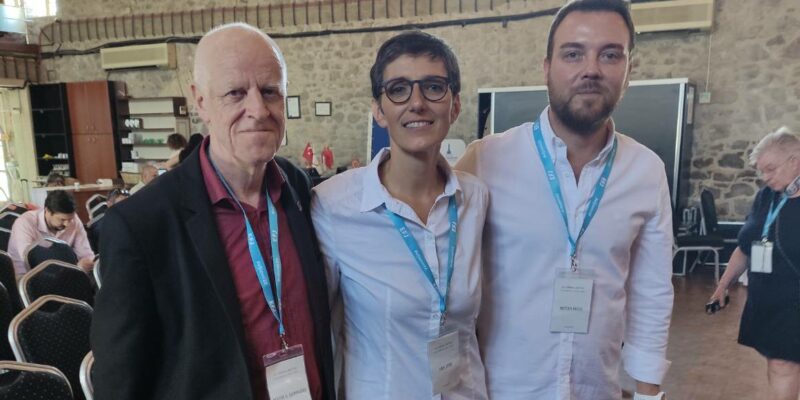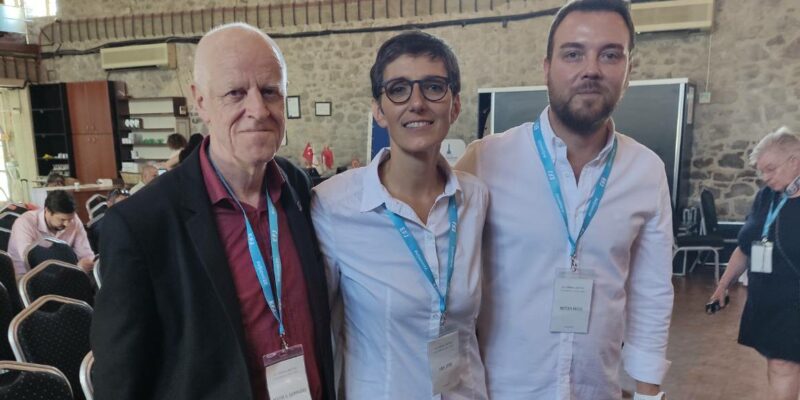 The president of the Union of Croatian Journalists, Maja Sever, was elected president of the European Federation of Journalists at the organization's election assembly, which was held on June 13 and 14, 2022 in Izmir.
137 out of a total of 144 delegates of the EFJ Assembly voted for Maja Sever. Another presidential candidate from Poland, Mariusz Pilis, received the remaining 7 votes.
Sever is the first female president in the history of the EFJ. She thanked for the almost unanimous support of the assembly.
"This election is a great honor and an opportunity to continue the fight for strong, independent professional journalism. We live in a world where journalists are killed, detained and sued, where women work for less pay, where journalists are exposed to attacks and insults, in a world where many journalists are not protected neither labor nor social rights, where collective agreements are weak or non-existent, where freelancers are without rights, and the survival of public media is threatened…. that's why we must remain strong and united. On to the fight!" Sever said after the election.
In her program, she stated that the priorities of her presidential mandate will be the safety of journalists, the improvement of labor and professional rights, the improvement of the position of freelance journalists and the fight against SLAPP lawsuits. She emphasized the importance of the struggle of journalist associations and unions for better strategic and legislative frameworks at the national and European level.
"We are entering a critical period, in which the European Union could for the first time adopt a legal framework to support media freedom and pluralism, but the battle is ahead and we must join our forces to get a strong European law on media freedom, while fighting to protect copyrights and strengthening the legal framework for the protection of quality journalism", emphasized Sever, presenting the program before the EFJ assembly.
The EFJ Assembly also elected a new vice president, Mustafa Kuleli from the Journalists' Union of Turkey.
The European Federation of Journalists (EFJ) is the largest journalist organization in Europe, representing over 320,000 journalists in 72 journalist organizations from 45 countries. The European Federation of Journalists was founded in 1994 as part of the International Federation of Journalists (IFJ) to represent the interests of journalist associations, trade unions and their member associations in Europe.