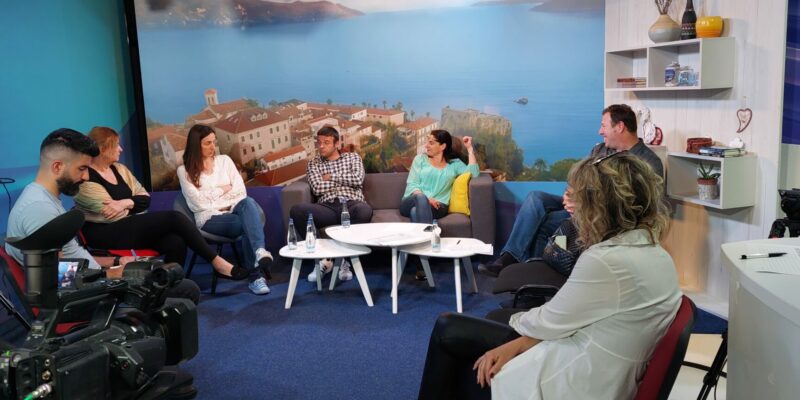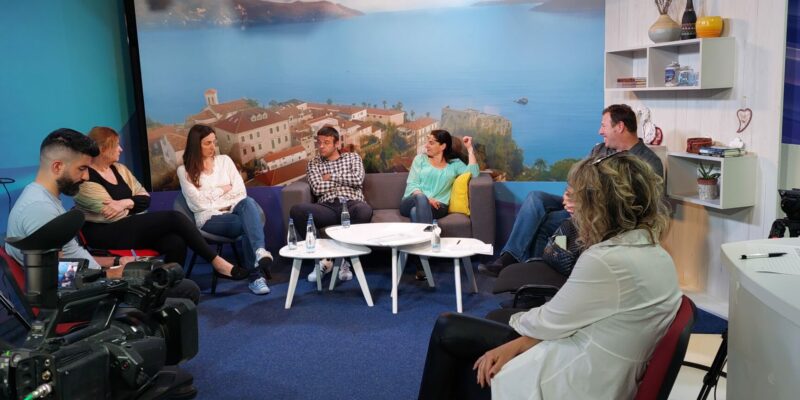 In order to solve the problem of employees in the local public broadcaster, it is necessary to raise the issue of the Collective Agreement, as well as drafting an adequate Act on systematization, it was concluded at a meeting of representatives of the Radio Television Herceg Novi and the Trade Union of Media of Montenegro (SMCG).
SMCG Vice President Radomir Krackovic and expert associates Drazen Djuraskovic and Kristina Pasic visited the trade union organization of the local public broadcaster in Herceg Novi, in order to get acquainted with the challenges that employees face.
Employees highlighted the lack of finances, overcrowding, inadequate space and lack of technical equipment as the main problems.
"Before opening the television, our budget was 230,000, and after that 300,000 euros. That is not enough for the functioning of the media, which employs 40 workers and, in addition to television and radio, has a portal, which is not in anyone's job description, but still our citizens have the opportunity to read the latest information.  Employees are forced to cover more jobs so that we can broadcast the program without hindrance," said Dragana Vlaović.
The drafting of the Act on Systematization and the Collective Agreement at the level of that media will be in the focus of trade union interest, in order to solve the existing problems.
Krackovic informed workers that the SMCG had submitted an initiative to start negotiations on the Branch Collective Agreement, which would provide employees in the media with greater protection than the existing one guaranteed by the Labor Law and the General Collective Agreement.
"The subject of negotiations will be all those specifics of the journalistic profession and the work of the media, which are not treated by the existing regulations, and relate to protection at work, improvement of working conditions, but also increase of coefficients," said Krackovic.
Employees were also interested in protection mechanisms for those who have fixed-term contracts, and the representatives of SMCG informed them that the Labor Law requires that a fixed-term contract be transformed into a permanent contract after three years. The employees of that local broadcaster are owed one salary, while taxes and contributions have not been paid for a period of half a year.
After the visit, the trade union organization is richer by four more members.
The visit is part of the project "Trade Union for Fair Recovery – Strengthening the role of trade unions in mitigating the impact of the COVID-19 crisis", supported by the European Federation of Journalists (EFJ) with the support of the European Commission (EC).