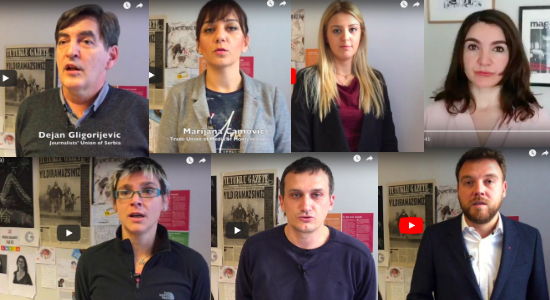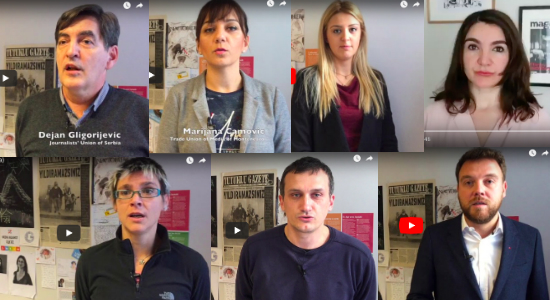 For better working conditions of journalists
The European Federation of Journalists (EFJ)is launching a video campaign to raise awareness about the poor
working conditions of journalists and media workers in the Western Balkans and Turkey as documented by the European Commission's Enlargement package 2018 published in April 2018.
Together with the support of its affiliates in the region, the EFJ is putting the focus on Albania, Bosnia and Herzegovina, Kosovo, Macedonia, Montenegro, Serbia and Turkey, where working as a journalist too often means job insecurity, low wages and attacks.
This campaign aims to push for better working conditions in order to support the production of quality journalism for the public's right to access information. If you like these videos, please share them on your social network (YouTube, Facebook, Twitter) with the hashtag #TrustInMediaSEE.
This video campaign has been produced in the framework of the project Building Trust in Media in South East Europe and Turkey, financially supported by the UNESCO and the European Union. All responsibilities regarding the contents and the actions belong to the author only and should not be considered as reflecting the views of the UNESCO.
Photo Credit: EFJ