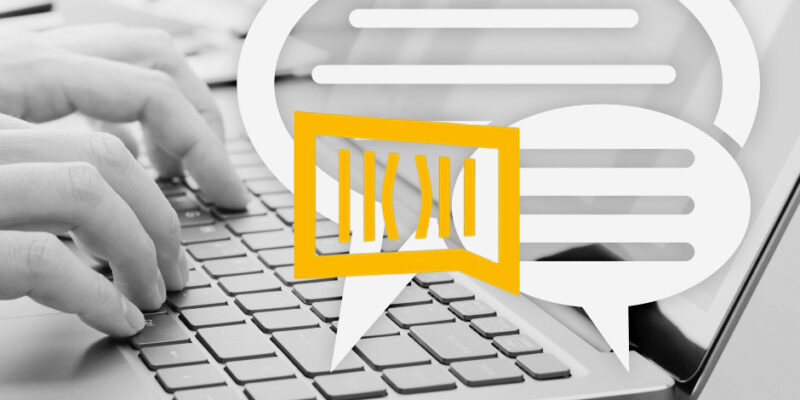 Journalist from the daily newspaper Danas, Vojin Radovanovic, received a death threat on Instagram.
Radovanovic received a comment on an Instagram story in which he published a statement from the Journalists' Association of Serbia (JAS) about the attack on him by an unknown person that happened at the end of June. The JAS statement states that a month has passed since the attack, and the police have not interviewed the proposed witness. As a reaction to this story, message was sent to Radovanovic from the selidbeiprevozz account: "You should be killed for the example, look at you." The threat was immediately reported to the Prosecutor's Office for High-Tech Crime.
Vojin Radovanovic told the SafeJournalists network that since high school, when he started his podcast, he has received many insults, many of which were hate speech. "I have built it in myself to receive it all with one big "So what". After the physical attack, I completely lost the little illusion that the safety of journalists in Serbia exists at all. And I realized a long time ago that attacks and threats of this kind will happen at some point. I expected them. The threat came from the business account of the moving company, the phone number is also there, so I don't think it will be difficult for the prosecution to find who threatened me with "murder as an example to others". The Prosecutor's Office is here to bring to justice those who threaten and attack as an example to others who have the same intentions. By not reacting and not sanctioning, such people are only encouraged," concluded Radovanovic.
The lawyer of the Independent Journalists' Association of Serbia (IJAS), Rade Djuric, says that we still have a big problem with online threats. "A large amount of these threats remain out of the process because there is no adequate evidence that direct threats were uttered. On the other hand, those who utter them remain out of reach because their identity is very difficult to establish," Đurić stressed.
The SafeJournalists network, which represents more than 8,200 media professionals in the Western Balkans, calls on the Prosecutor's office for high-tech crime to quickly find the person who sent the journalist death threats and adequately punish him. The network appeals to institutions to take these types of threats seriously and respond to them immediately.
The SafeJournalists network will inform relevant national and international stakeholders about this case.
Each attack on journalists is an attack on public interest, democracy and the rights of all citizens.
Pristina – Skopje – Sarajevo – Zagreb – Belgrade – Podgorica, 02.08.2023
Association of Journalists of Kosovo
Association of Journalists of Macedonia
BH Journalists Association
Croatian Journalists' Association
Independent Journalists Association of Serbia
Trade Union of Media of Montenegro