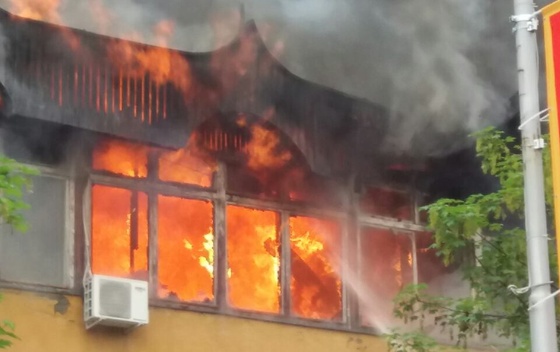 Chance for a new beginning
Trade Union of Media of Montenegro (SMCG) expresses solidarity with employees in RTV Pljevlja whose premises were completely destroyed in yesterday's fire and welcomes the announcements of officials who promised emergency assistance. On behalf of the employees in this local public broadcaster we appeal to the representatives of the Municipality of Pljevlja, the Ministry of Culture and the Agency for Electronic Media to fulfill the promises that they gave yesterday and to help RTV Pljevlja to start broadcasting program as soon as possible.
We are reminding you that this is just another in a series of unfortunate circumstances that hit the employees of this local public broadcaster. They have been fighting for basic rights for years, because they are owed several salaries for a long time, which is why they were in strike last year. The importance of local public broadcasters in local environments in Montenegro is immeasurable, and therefore we invite everyone to understand the seriousness of the situation. We believe that, despite everything, this may be a new beginning for RTV Pljevlja, where employees, without fear for their material existence, will be able to realize their mission of informing citizens in the local community.
GO SMCG
Foto: vijesti.me