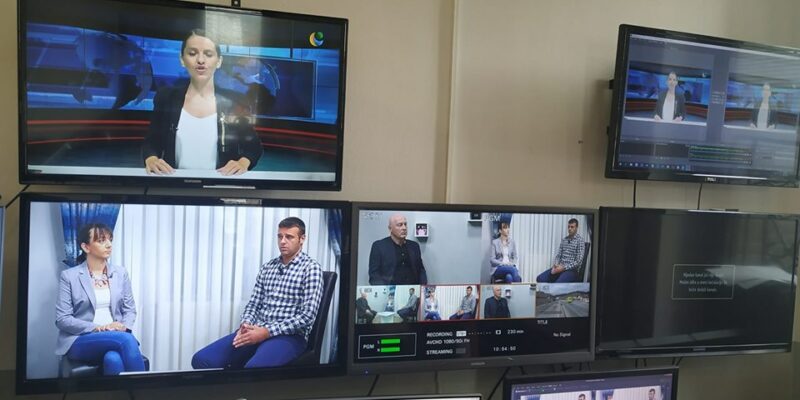 Provide money for employees salaries
Representatives of the Trade Union of Media of Montenegro (SMCG), President Marijana Camovic, Vice President Radomir Kračkovic and associate Bojana Lakovic-Konatar visited the members of the trade union organization Radio-Television (RTV) Rozaje and on that occasion got informed about the situation in that local public broadcaster.
The employees are currently owed three salaries and the biggest problem is that they have almost spent this year's budget allocated by the municipality of Rozaje, so they will probably only have money for two more earnings by the end of the year.
The situation is further compounded by the fact that RTV Rozaje will have to repay about 80 thousand euros as a due of one European project due to the violation of the procedure during implementation, and this amount will be deducted from the budget, which amounts to about 190 thousand euros annually.
Therefore, the employees and representatives of SMCG agreed to jointly address the municipality of Rozaje as the founder of this broadcaster in the coming period, in order to try to prevent a deeper crisis and to provide the missing money for earnings and taxes and contributions.
The visit to this local broadcaster is one of a series of visits under the "Union to Union-Digital Media Organizing Campaign 2019" project, supported by the International Federation of Journalists (IFJ) with the support of partners, and traditionally conducted by SMCG for many years.