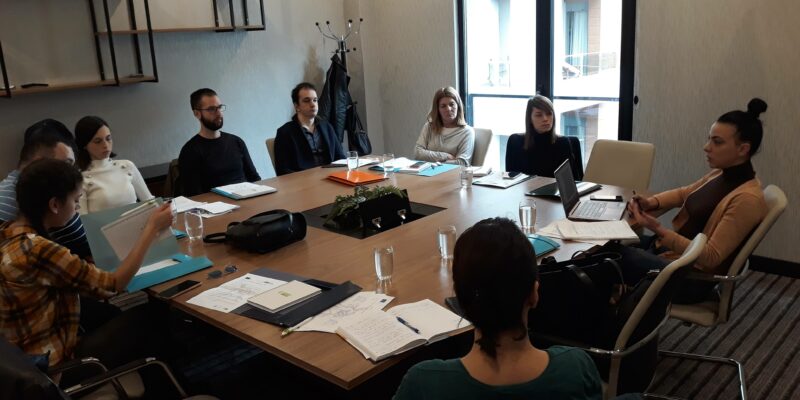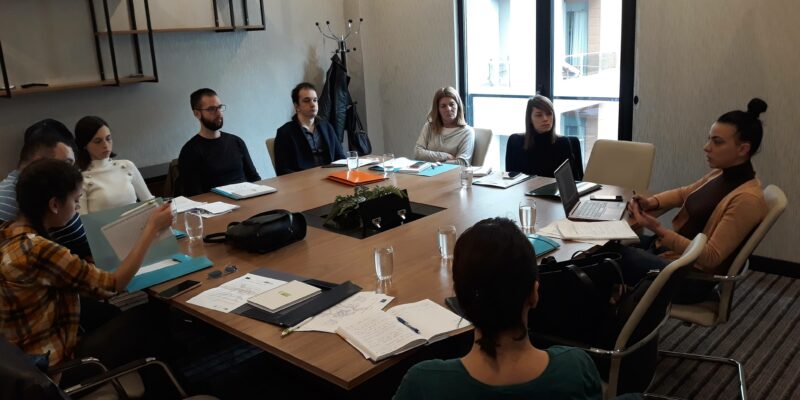 Monitoring to identify cases of discrimination
Associates of the Media Union of Montenegro and journalists attended the training "Gender Equality and Discrimination at Work" on March 6 and 7.
The aim of the training was to present to the participants the forms of discrimination, with special emphasis on gender, ways of recognizing it, as well as mechanisms of protection against it. Also, the aim is to enable trainees to monitor identified court cases of gender discrimination against women in relation to work, and case law analysis will be the subject of a final report on the situation in this area.
Researcher on the project, associate at the Faculty of Political Science in Podgorica, Dragana Zaric, spoke to the attendees about the methodology and matrices for collecting relevant case information.
Deputy Secretary General of the Union of Free Associates Ivana Mihajlovic, who will be engaged as a legal expert, presented the participants with legal solutions in the field of protection against discrimination, as well as protection mechanisms.
Stefan Popovic from the Center for Women's Rights spoke about gender equality in Montenegro, the most common forms of discrimination, as well as about gender based discrimination, especially referring to the data of the Center for Women's Rights in the survey "Gender based discrimination in the field of work and employment in Montenegro" .
This action is part of a major regional action "Promotion of Women's Rights", funded by the European Union and co-funded by the Swedish Agency for Cooperation and Development, with the Montenegrin Media Union participating through a grant from the Women's Rights Center.