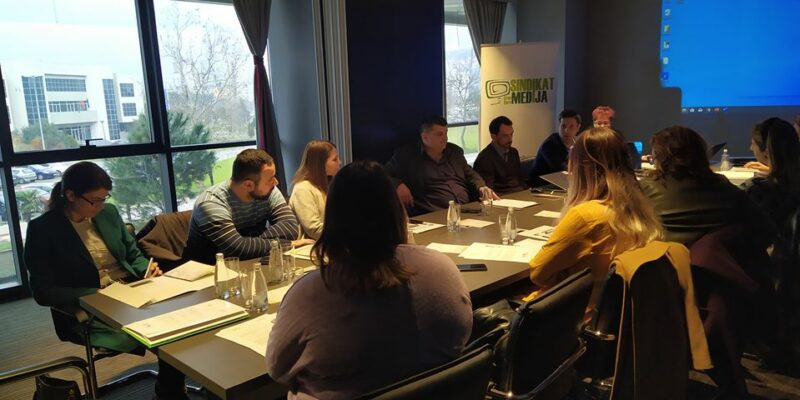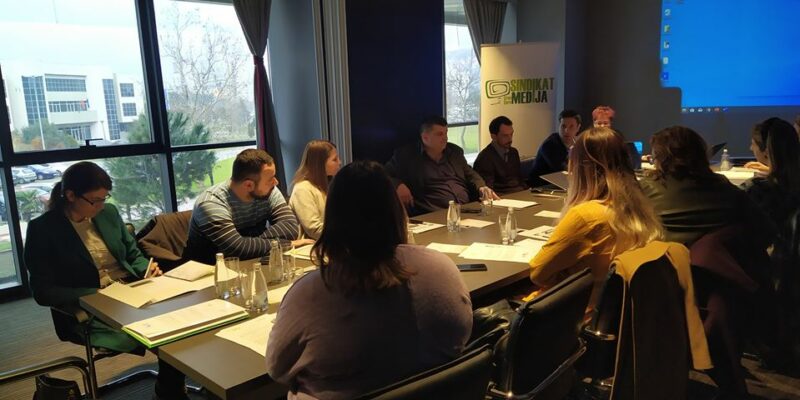 SMCG organized training for journalists in Podgorica
Journalists from different media participated in a training organized by the Trade Union of Media of Montenegro entitled "More facts less lawsuits" on February 14th and 15th.
The aim of the training was to familiarize participants with the most common reasons for lawsuits, with an emphasis on enhancing the professional reporting by the media, as the best way to defend against lawsuits. The methodology for monitoring these cases before the Montenegrin courts was presented to journalists in order to be able to be a part of the monitoring team in the coming period.
Journalist Tamara Skrozza spoke to participants about media responsibility, examples of censorship and self-censorship. She particularly emphasized the importance of respecting the ethical principles governing the journalistic profession. Through practical examples, Skrozza also emphasized the need for special attention when reporting on minors and victims of violence.
Lawyers Milorad Markovic and Mirko Boskovic spoke about legal standards when it comes to respect for the rights of the person and the presumption of innocence, with reference to the judgments of the European Court of Human Rights.
They stressed the important role of the media when it comes to freedom of expression, but that this freedom is not absolute and is limited by other rights, especially the right to privacy of those who is the subject of the reporting.
Also, one of the lectures emphasized the monitoring of the trials of cases initiated against journalists and the media, and how to gather relevant information for the final report of the cases.
The training was realized within the project "More facts, less insults", implemented by the Trade Union of Media of Montenegro and the Mina News Agency, with the support of the US Embassy in Montenegro.