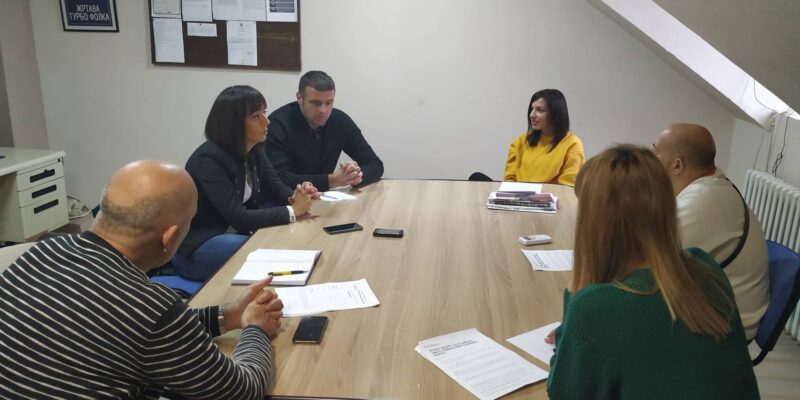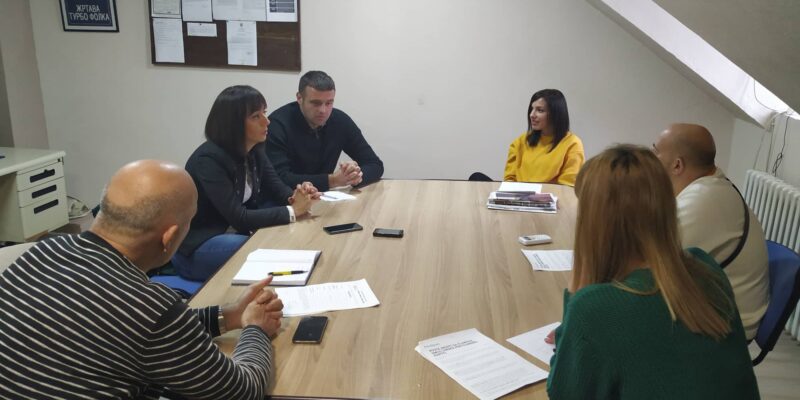 Representatives of SMCG visited RTV Cetinje 
The representatives of the Trade Union of Media of Montenegro (SMCG) visited employees of the Radio-Television Cetinje who have expressed a desire to join SMCG. This local public broadcaster has 13 employees and three associates under the contract. The situation is now stable, and employees receive regular salaries which is opposed to a period of a few years ago when RTV Cetinje was negative example among Montenegrin media in which at one moment employees were owed 52 salaries. The municipality of Cetinje, as the founder of this media, paid this debt. 
Representatives of SMCG informed the employees of RTV Cetinje with numerous activities they conducted, particularly those relating to improving the situation of local public broadcasters in Montenegro. They announced that the work of the new Law on Electronic Media will start soon, for which SMCG already has prepared proposals which aim to provide financial sustainability of local public broadcasters and to strengthen editorial and journalistic independence of employees of these media. They also presented them many other benefits of membership within SMCG among which the most important is free legal aid. 
The visit was organized within the project ,,Union to Union" which was implemented by Trade Union of Media of Montenegro in cooperation with International Federation of Journalists. This project is dedicated to digital media and within the project SMCG conducted the first survey on working conditions in Montenegrin digital media – portals.