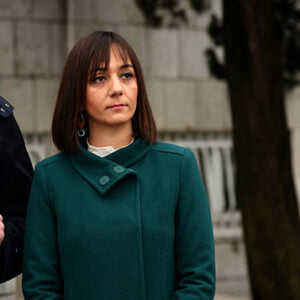 The President of the Trade Union of Media of Montenegro, Marijana Camovic Velickovic, was elected Vice President of the Council of the Radio-Television of Montenegro, at the first regular session of that body.
The Parliament of Montenegro previously appointed Camovic Velickovic as a member of the Council, at the proposal of the Union of Free Trade Unions of Montenegro.
Besides her, the members of the RTCG Council are: Bojan Baca (proposal of the University of Montenegro), Zarko Mirkovic (proposal of CANU), Naod Zoric (proposal of national cultural institutions and NGOs), Filip Lazovic (proposal of the Union of Employers), Veselin Drljevic (NGO in the field of media), Milica Spajak, Amina Muric (NGO proposals) and Predrag Marsenic (proposal of the Montenegrin Olympic Committee).
It was determined by lot that Filip Lazovic, Veselin Drljevic, Milica Spajak and Predrag Marsenic will have five-year mandates. Amina Muric, Marijana Camovic Velickovic and Zarko Mirkovic will have four-year mandates. Bojan Baca and Naod Zoric will spend three years in the Council.